22 July 2022
Each year, all over the world, a large number of women have breast augmentation with implants, mainly for aesthetic purposes but also for breast reconstruction after cancer surgery.
First performed in 1961 by Drs Cronin and Gerow, the Presidio has gained popularity over the years, with many women appreciative of the improvement both in body shape and confidence levels that breast augmentation gives them.
The procedure does have its problems, many of a minor nature, but with some which cause significant problems to patients.
Capsular contracture
As the breast implant has an outer silicon shell which is a relatively inert material, while the breast implant is not rejected, the body responds by putting an outer layer around it called the capsule, which is protective.
However, this protective capsule can undergo contracture and the problems it causes are well documented.
ALCL (Anaplastic Large Cell Lymphoma)
This is a more recently recognised problem, over the last 7 to 8 years.
While a proportion of women have swelling and pain of a breast t a few years after augmentation, investigations have not shown any problems in most of them, and symptomatic treatment is all that is required.
However, in a very small proportion of patients, less than 1500 over the last 7 to 8 years, removal, and testing of the fluid collection around the enlarged breast has shown the presence of a lymphatic cancer.
A peculiar feature is that this problem has only been seen in textured implants.
Textured implants help shaped implants to be held in the right position.
As a result of this problem, which needs surgical correction involving removal of the implant and surrounding capsule, there has been a rapid shift to using only round smooth implants.
BII (Breast Implant Illness)
Some patients with breast implants have, over the years, complained of difficult to explain, vague systemic symptoms, such as excessive tiredness, anxiety, depression, cognitive difficulties, myalgia, and skin rashes.
For quite a while, this problem was not well understood and women who exhibited these symptoms had difficulties conveying their concerns to their treating physicians.
After a lot of effort from patients and with the help of sympathetic surgeons who responded to the distress of their patients, a few women had their implants removed and in some the effect was a very impressive relief of symptoms!
Though the medical establishment took a while to be convinced, social media, with the instant access it provided, helped more women to get the treatment they deserved with a good percentage showing significant relief of their symptoms
By 2019, the US Food and Drug Administration (FDA) and the major Plastic Surgery Societies accepted that there seemed to be an inflammatory or autoimmune response in some women with breast implants which was causing a range of symptoms that suggested BII (breast implant illness) and that a proportion of patients had relief with removal of the implants. The problem was the lack of well-documented studies to confirm this trend.
Until Recently
In March 2022, published online in EPlasty is a paper entitled "Breast Implant ilIlness: Treatment using Total Capsulectomy and Implant Removal "by Stephen E. Metzinger MD et al.
Dr Metzinger, the lead author is a Plastic Surgeon from the Division of Plastic and Reconstructive Surgery of the Tulane University School of Medicine in New Orleans.
This was a retrospective cohort study for the period 2016 to 2020, with a total of 200 patients who presented with mastodynia and capsular contracture, with or without extra mammary symptoms, after cosmetic breast implant surgery.
The surgical treatment was an enbloc removal of implant and capsule.
ESPECIALLY IMPORTANT WAS THE FACT THAT ALL SURGERY WAS DONE BY Dr METZINGER
96% of patients reported improved or complete resolution of their systemic symptoms!
A positive microbial culture was found in 68.5% of patients
Average follow-up time was five months.
CONCLUSION
Enbloc removal of implant and capsule dramatically improves symptoms of breast implant illness.
For further information, please call +612 6651 5611 or email: info@pclscoffsharbour.com au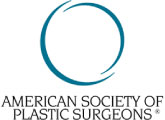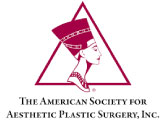 To schedule a private consultation with Dr Arianayagam please call the office or request an appointment online