Feel more comfortable and confident with a breast reduction with or without implants, which can reduce size while improving shape and positioning.
Make a positive change in your life with a breast reduction without implants, or the procedure with implants to improve the youthful appearance and positioning of your breasts. Both options are available with the expert team at PCLS.
Breast reduction with implant surgery can alleviate back and shoulder pain while also decreasing levels of unwanted attention. This commonly performed plastic surgery procedure, when handled by a specialist like Dr Arianayagam involves minimal scarring and reduced downtime and is a great way to boost confidence and comfort.
The benefits of the breast reduction with implants or without
While positively affecting the way you look, this procedure can also create an improved change in how you feel
A good correction for oversized breasts that cause pain in the neck, shoulders, and back
Freedom from any restricted mobility or exercise
Correction of disproportionate breasts
More comfortable fitting clothing
An improved self-image and confidence
Smaller, firmer breasts more proportionate to the rest of your body
Combine with a breast lift to correct drooping and restore shape for perkier breasts
Is a breast reduction with implants or without right for me?
A breast reduction may be suitable if:
Oversized breasts cause pain or discomfort
You carefully consider the significant change the procedure creates
You are not pregnant or nursing
You are prepared to undergo invasive surgery
You are well-informed
You are ready for the required downtime
You are in good health and not a smoker
What is the PCLS process?
Step 1
A consultation with Dr Arianayagam to discuss your goals and expectations, showing any pictures of breasts that you like.
Step 2
An evaluation of your current health situation, medications, allergies, and past medical treatments, along with an examination of your breasts. Here we will discuss the options available while making the best recommendation for you.

Step 3
Help to better prepare by talking to previous patients who have undergone a similar procedure to hear their personal stories and experiences.
Step 4
A second consultation is held to answer your questions and make sure you are entirely comfortable with the decision to move forward.

Step 5
Surgery is performed under general anaesthesia, inclusive of a one night stay for post-operative care and monitoring.
Step 6
The first couple of weeks will involve surface healing with internal healing; the regaining of your strength and shape will follow over the next six months.
Why trust PCLS with your breast reduction?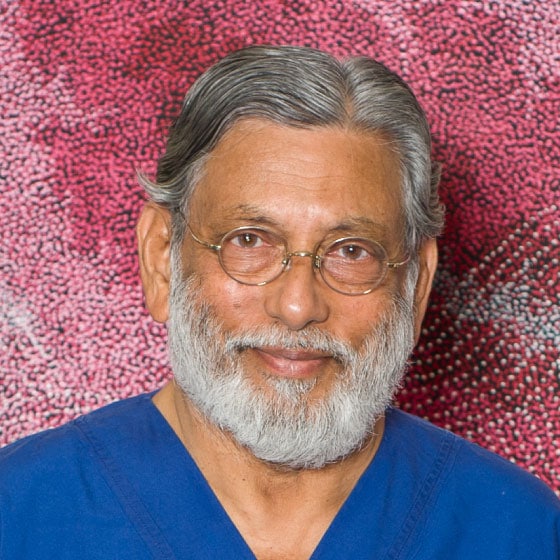 Patients often choose PCLS as they feel safer in the hands of an internationally trained Specialist Plastic Surgeon with many years of experience in a range of procedures. Dr Chandran Arianayagam has performed many breast-focussed procedures from his Coffs Harbour clinic since 1995 and has experience operating and observing in India, Canada, Malaysia, the United Kingdom, Australia and the United States.
Dr Chandran Arianayagam's qualifications include:
The PCLS team ensures all patients are well-informed and comfortable before moving forward with any procedure. From here, high-quality levels of in-patient and post-operative care help to make the procedure less daunting.
Frequently Asked Questions
PCLS Coffs Harbour specialises in making any scars that are a result of the procedure as minimal as possible. We do this with fine stitches and strategic incision positioning. This, coupled with the fact that scars will fade over time, especially with the correct after-treatment care, means any incisions should be difficult to see.
If you are considering children post-procedure, it is important to discuss this with Dr Arianayagam during your consultation as breastfeeding may be interfered with.
We will certainly uncover this during our in-depth consultation process if this is the case. This is why we schedule two appointments and offer our recommendations. You will have ample time to ensure this is the correct surgical path for you.
There is a level of risk with any surgical procedure, however, this is severely minimised as a result of the skills and experience of our team.
Standard surgical risks may include:
Post-operative bleeding
Allergic reactions
Infection
Deep vein thrombosis
Haematoma
Specific risks and complications for a breast reduction may include:
Breast asymmetry
Altered nipple sensation
Skin protuberance that can form at the end of an incision (also known as "dog ears")
Nipple areola complex loss
All risks will be discussed in-depth to ensure your complete comfort before proceeding.
The information on the website is for general guidance only and cannot be used as a basis to make a surgical decision, an initial consultation with our surgeon is required to help patients make an informed decision before proceeding with any surgical procedure.
The PCLS consultation locations
Regional Clinics
Rockvale Cardiac Centre, 18 Rockvale Road, Armidale, NSW
Duke Street Medical Centre, 9 Duke Street, Grafton, NSW
Barton Lane Medical Practice, 121 Johnson Street, Tamworth, NSW
3 Highfields Circuit, Port Macquarie, NSW 2444
Dr Arianayagam and the skilled and knowledgeable PCLS Coffs Harbour staff are available from the following locations:
The breast reduction can make significant improvements to your daily life, and we believe that no woman should have to suffer due to heavy breasts.
To schedule a private consultation with Dr Arianayagam please call the office or request an appointment online