Are weakened muscles in your eyelids giving you a 'sleepy' look when you actually feel quite refreshed? PCLS Coffs Harbour offers a correction of ptosis procedure to help.
Blepharoptosis (Ptosis) is a term for a situation where the upper eyelid droops due to the eyelid (levator) lifting muscle weakening. This is a functional problem in which the upper eyelid muscle stretches and causes the eyelid to sit lower than usual. Ptosis correction can correct the problem..
In more severe cases, the pupil can be covered, causing an obstruction of the patient's vision, creating a hollowed appearance in the upper lid. Our talented team, who are well-experienced in a range of eye surgeries, can provide a correction of ptosis to lift the lid and return it to its normal position.
Benefits of Ptosis Correction
An improved appearance for your eyes (a less 'sleepy' look)
Increased field of vision
A strengthening of the eyelid muscle
Rectifying the hollowed appearance of the upper lid
Increased self-confidence
What is Involved in the Ptosis Correction Procedure?
Ptosis correction is performed under local anaesthesia and sedation and is classified as day surgery. The procedure is as follows:
An incision in the eyelid
Excess skin muscle and fat is removed to expose the levator muscle
The detached muscle is reattached with sutures
The skin is then sutured to close the eyelid wound
The surgery will be performed at Baringa Private Hospital and the patient will be required to visit roughly one week later to have the sutures removed.
The Process for Ensuring This is the Right Procedure For You
Step 1
To ensure that this is the best path forward for you, a consultation with Dr Arianayagam will be booked to assess your eyelid and confirm that this procedure will rectify the issue for you.
Step 2
Dr Arianayagam will present you with the best available option, making a professional recommendation while providing you with all of the information you need about the procedure and recovery process.

Step 3
You will be given the opportunity to speak with previous patients who have undergone ptosis correction to prepare and gain peace of mind in the skills of the PCLS team by hearing personal stories.
Step 4
A second consultation will follow a week or so later for any final questions and to confirm your decision.

Step 5
Surgery is performed under local anaesthesia and sedation as a day procedure. All of your aftercare instructions will be supplied by our team who are also on hand should you need them during your recovery.
Why is PCLS Coffs Harbour a Good Option for your Ptosis Correction?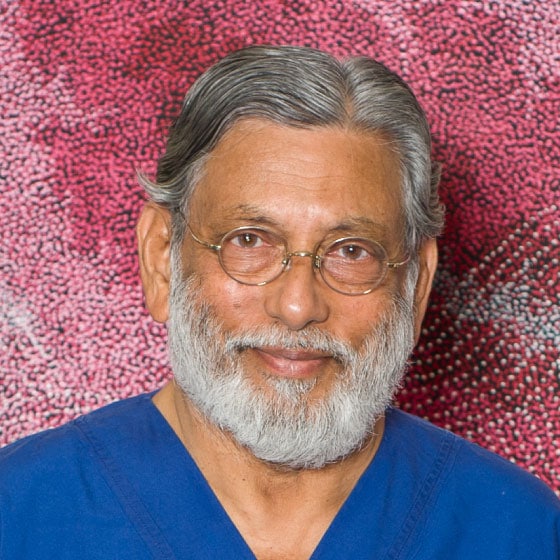 Dr Arianayagam is a Specialist Plastic Surgeon with a significant amount of experience both operating and observing a range of procedures across the world. He has worked in Canada, Malaysia, India, the United Kingdom, the United States and Australia and now operates from Coffs Harbour where he has been growing his patient base since 1995.
Patients travel to seek the skills of Dr Arianayagam as he is well-known for the extra level of personal care that he offers every case. His qualifications are as follows:
Frequently Asked Questions
It is quite normal to experience swelling for the first two days, and a cold compress can help to lessen this.
Pain can be managed with over-the-counter pain relief, and it is not abnormal for a small amount of blood ooze to leak from the incision point 24 hours following surgery. If the bleeding becomes excessive, it is important you let us know.
This is a complex procedure, needing a lot of fine tuning.
There is a risk of over or under correction of the droop. While this is a rare occurrence, it is an intrinsic risk of the procedure and may require revision surgery.
Some discomfort such as swelling and possibly bruising can occur during the healing process, but this is normal and will rectify itself.
Yes, it is not uncommon for ptosis correction to be combined with a Blepharoplasty. There is a range of other facial cosmetic procedures that can also be discussed during your consultation if you have other, specific issues you would like to fix.
The PCLS team works closely with every patient to understand their needs and goals, ensuring that the most suitable procedure options are presented and discussed to help you achieve the look you desire.
Before proceeding with any surgical procedure, patients should seek a second opinion from qualified healthcare practitioners.
The information on the website is for general guidance only and cannot be used as a basis to make a surgical decision, an initial consultation with our surgeon is required to help patients make an informed decision before proceeding with any surgical procedure.
Location Options for your Consultation
Regional Clinics
Rockvale Cardiac Centre, 18 Rockvale Road, Armidale, NSW
Duke Street Medical Centre, 9 Duke Street, Grafton, NSW
Barton Lane Medical Practice, 121 Johnson Street, Tamworth, NSW
3 Highfields Circuit, Port Macquarie, NSW 2444
You can undergo the first step, your consultation with the PCLS team at the following locations:
To schedule a private consultation with Dr Arianayagam please call the office or request an appointment online