Migraine headaches affect a large number of people on a regular basis, causing great distress and a high cost in terms of lost time and productivity.
It was thought to be vascular in origin, with constriction of blood vessels causing the release of chemicals which caused the headaches.
Botulinum toxin (Botox and Dysport) have long been used in the treatment of muscular spasms. The beneficial effects have since been harnessed for us in facial rejuvenation, to relax and reduce the depth and intensity of facial lines.
Prof Bahaman Guyuron in Cleveland, USA started noticing that some of his patients who came in for botulinum toxin injections for facial-rejuvenation informed him they had noted a very significant reduction in the number and intensity of migraine attacks.
His curiosity aroused, Prof Guyuron looked with greater attention at this problem and realised that there was indeed a link between the use of botulinum toxin and the reduction of migraine attacks.
Scientifically controlled trials were then conducted, which confirmed the link.
This serendipitous discovery led to the use of botulinum toxin in the treatment of migraine headaches with great success. It was now clear that the actual cause of the migraine headache was the compression of nerves by surrounding muscles, which resulted in release of chemicals from the nerves which then affected the blood vessels. The botulinum toxin partially paralysed muscles through which nerves were running, resulting in reduced compression of the nerves and relief of migraines.
Prof Guyuron then took this matter one stage further by identifying the nerves that were being affected and has since designed surgical procedures for debulking of muscles surrounding the affected nerves to get long-term relief from migraines with one surgical procedure.
This surgery is now well-established and offers great relief for migraine sufferers.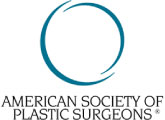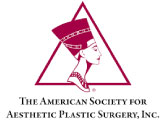 To schedule a private consultation with Dr Arianayagam please call the office or request an appointment online