A mini tummy tuck for men can remove excess skin and fat from the abdomen that are unaffected by exercise and to get you a flatter abdomen.
Gain a boost in your confidence, especially if you have recently experienced a significant drop in weight. Read on to learn more about how the expert team at PCLS can help.
The appearance of a flat, toned stomach can directly improve your confidence levels. Speak to the team at PCLS about a mini-tummy tuck for men today.
Benefits of mini-tummy tuck
A more contoured abdomen as the finishing steps after significant weight loss
A narrower waistline
Better fit for your clothing
Removal of loose, hanging skin
Greater confidence in your appearance
The procedure is performed under general anaesthesia and classed as inpatient surgery, creating the need for far less surgery and recovery time as compared to the full tummy tuck. The length of surgery will vary depending on the patient's needs, but a rough time frame of two to three hours applies to most cases.
You will be able to return to work quickly but should avoid strenuous activity for roughly a month. Results will be evident immediately, improving in the months that follow as well.
Step 1
An assessment is the first step to make sure the chosen procedure is suitable for your needs.
Step 2
A discussion with Dr Arianayagam will take place to confirm your current health, as well as any medications and past medical treatments you have had.

Step 3
A second consultation a week or two later will be booked in to give you time to think about your options and any questions you may have. You will also be able to speak to previous patients about their experience with PCLS to help make your final decision.
Step 4
The procedure will take place under general anaesthesia at Baringa Private Hospital. Incisions will be made along your lower abdomen after which the removal of excess skin will take place along with the tightening of underlying tissues.

Step 5
The incision will be closed and bandaged, and the recovery process will begin. You may experience a little discomfort and swelling, along with drains to ensure the removal of excess body fluid.
Why is PCLS Coffs Harbour the right choice for a mini-tummy tuck?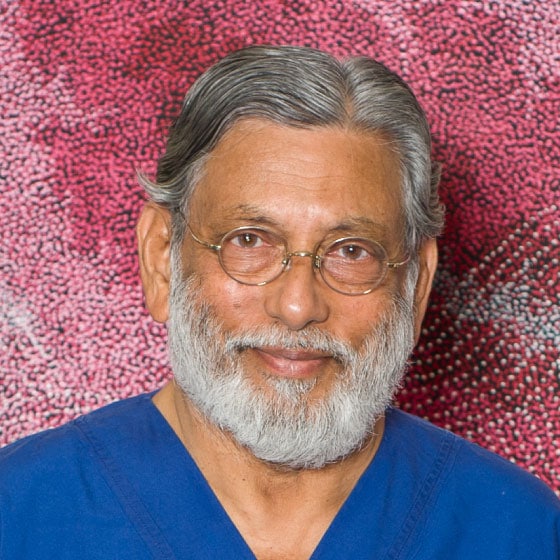 As an internationally trained Specialist Plastic Surgeon with many variations of the tummy tuck procedure as part of his portfolio, Dr Chandran Arianayagam is a safe choice for this procedure. With many years of experience, he has been successfully performing this procedure and a range of others in Coffs Harbour since January 1995.
Dr Arianayagam has an impressive portfolio through which he has operated and observed all over the world. His experience includes surgery in Australia, the United Kingdom, the United States, Canada, India, and Malaysia.
Dr Arianayagam's qualifications include:
A Bachelor of Medicine
A Bachelor of Surgery
A Fellow of the Royal College of Surgeons of Edinburgh
Specialist status in Plastic Surgery by the Minister for Health of the Commonwealth Government of Australia
A Corresponding Member of the American Society of Plastic Surgeons
A Corresponding Member of the American Society for Aesthetic Plastic Surgery
Trust an expert in plastic, cosmetic and reconstructive surgery, as well as laser and injection treatments with your procedure. Dr Arianayagam is well-known for high-quality in-patient and post-operative care and has a portfolio full of successful procedures that have improved many patient's lives.
Frequently Asked Questions
If you have a small roll of fat or skin beneath the belly button, particularly left after significant weight loss, this may be appropriate for you. An individual assessment is required to determine your situation and the best path forward, which will provide a definitive answer.
There is some variance in these two procedures and how elastic your skin is and the level of excess fat play a part. The male mini-tummy tuck is more suited to those in need of a removal of small amounts of excess skin. The choice of which procedure is more effective essentially comes down to your specific situation.
This procedure will only require one day with a few weeks off work, though the healing process will vary with each patient and is also dependent on the size of the procedure.
Scars left by mini-tummy tuck surgery will vary but there will be a level of visible scarring.
The information on the website is for general guidance only and cannot be used as a basis to make a surgical decision. An initial consultation with our surgeon is required to help patients make an informed decision before proceeding with any surgical procedure.
The various consultation location options
Regional Clinics
Rockvale Cardiac Centre, 18 Rockvale Road, Armidale, NSW
Duke Street Medical Centre, 9 Duke Street, Grafton, NSW
Barton Lane Medical Practice, 121 Johnson Street, Tamworth, NSW
3 Highfields Circuit, Port Macquarie, NSW 2444
You may have a consultation with Dr Arianayagam via a range of locations, including:
To schedule a private consultation with Dr Arianayagam please call the office or request an appointment online