Welcome to our resource section for patients.
If you are unsure about any information in this section please consult our patient care team.
For patients having surgery at Baringa Private Hospital, please complete an online admission through the link below:
Motels Near Baringa Hospital
A list of hotels and motels close to Baringa Private Hospital can be viewed on the map below.
Frequently Asked Questions
The consultation fee is $240.00 which includes two consultations for Cosmetic patients.
We will happily see you without a referral, however if you wish to claim a Medicare rebate on your consultation, a referral is necessary.
Please bring your Medicare card details & Private Health details. Any relevant X-rays, Blood Tests, Biopsies and Imaging reports would be helpful with your consultation.
If you are seeing Dr Arianayagam for a facial consultation, please do not use any make up.
Dr Arianayagam operates in the Baringa Private Hospital.
Some treatments can be performed under local anaesthesia in his rooms.
Dr Arianayagam consults from his main rooms in Coffs Harbour.
He also holds Outstation Clinics in Grafton, Armidale, Tamworth and Port Macquarie.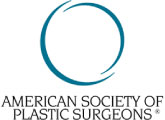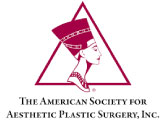 To schedule a private consultation with Dr Arianayagam please call the office or request an appointment online