A face lift is the most efficient way to reverse the effects of aging and gravity on the mid to lower face.
The resultant tightening and firming the cheeks and chin improve the contour of the face.

How can it help?
By removing excess skin and repositioning fat and muscle upward, the procedure reduces jowls, elevates the cheeks and eliminates wrinkles and sagging. The result is a firmer, fresher facial appearance.

Consultation
The first step when you are considering a face lift is a consultation with Dr. Arianayagam. You should frankly discuss your goals and expectations at this consultation. Dr. Arianayagam will ask you a variety of questions about your current health situation, medications, allergies and any past medical treatments. He will carefully examine your face and take measurements. He will then discuss the options available and his recommendations. Ideally, a second consultation is had a week or two later to give you the opportunity to come back with more questions and to confirm your decision.

Procedure
Dr. Arianayagam prefers the MACS Lift (Minimal Access/Cranial Suspension). This revolutionary procedure uses a much smaller incision and has a much faster recovery time than the traditional full face lift. With the MACS lift, an incision is made in the crease just in front of the ear, then extended upward along the hairline and downward around the earlobe. The skin is detached from the cheeks up to the end of the cheek. The underlying deep fascia is tightened and lifted vertically using loops of sutures. The procedure is performed under general anaesthesia at Baringa Private Hospital. The procedure takes 3 hours approximately.

Recovery
You should expect some bruising and swelling immediately after surgery. Most of the swelling generally clears in the first week, but it can take 3-6 months for things to completely settle. Usually a dressing is applied immediately after surgery and remains in place for at least 2 days. Most patients feel comfortable returning to work after about 2 weeks. You should refrain from strenuous exercise for 4 weeks.
Frequently Asked Questions
A face lift is very often combined with a neck lift, forehead lift or eyelid lift. It can also be performed with rhinoplasty and other body surgery.
Any surgery will leave scars. However, because the incision is positioned along the hairline it is barely noticeable after a few months.
As with all surgical procedures, there will always be risks such as post-operative bleeding, allergic reactions, and haematoma.
There are also some risks and complications that are specific to a face lift.
Facial Asymmetry
Very occasionally a face lift may result in facial asymmetry. It is important not to judge too quickly because it can take months for the results of your surgery to settle. However, if asymmetry remains a problem it is possible to address this with corrective surgery.
Altered Facial Sensation
Numbness after any surgery is common. This should be expected to last for several weeks or months following the procedure.
Skin Necrosis
Very rarely a face lift may result in skin necrosis, which is the death of the skin tissue. This happens when not enough blood and oxygen is supplied to the skin area. The risk of skin necrosis is significantly higher amongst smokers.
Facial Nerve Damage
Occasionally a face lift can result in damage to branches of the facial nerves. Usually this is temporary and will resolve itself in 6-12 months.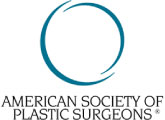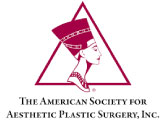 To schedule a private consultation with Dr Arianayagam please call the office or request an appointment online