8 September 2021
A common and distressing problem often seen is the formation of long lines in the middle of the neck, sometimes stretching from the chin to the sternum (the breast bone ).
This is caused by Platysmal dehiscence.
The Platysma muscle is beneath the skin and fat of the neck, with one on either side of the midline where there are fused and extending to the sides of the neck and holding the deeper content of the neck in place, like a corset.
With aging, the central fusion of the two muscles weakens and gradually separates (dehiscence).
This results in the central border of both muscles falling away from the deep structures in the neck, forming two separate  bands in the neck.
In addition, this separation also allows deeper fat in the neck to protrude downwards.
The treatment for this distressing problem is to restore the muscles to the original positions.
This procedure is called a Corset Platysmoplasty and involves a small sub mental (lower chin) incision to permit exposure of the Platysma muscles and a midline repair to restore the muscles to their original position.
The procedure works well and gives a very satisfying result for the patient.
The Problem
The Submental scar and extent of deeper dissection
May 2021 – 6 months after revision surgery
* Had an excellent result but had a recurrence of the problem needing revision surgery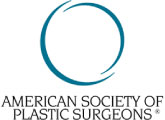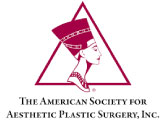 To schedule a private consultation with Dr Arianayagam please call the office or request an appointment online