Grafton
Dr. Arianayagam comes to Grafton one Friday per month to allow area residents to have initial consultations and follow up care close to home.

Initial Consultation
If you live in or near Grafton, your initial consultation will be held in Dr. Arianayagam's office at the Duke Street Medical Centre in Grafton. Dr. Arianayagam travels to Grafton on a monthly basis to support patients in this region.

Treatment
Most procedures are carried out in Coffs Harbour, but the precise location depends upon the type of treatment. Injection therapies can be done at the Grafton Clinic, while Laser and complex injection therapies are generally carried out in the Scarba Street Clinic. Other day procedures may be carried out at the Scarba Street Clinic or at Baringa Day Surgery. Any procedure requiring an overnight stay will be carried out at Baringa Private Hospital or Coffs Harbour Health Campus.

Follow Up Care
Follow up care required varies greatly from procedure to procedure. Immediate post operative care will be with Community Nursing. Our patient care team will be available every day to answer questions and concerns that may arise on the telephone. Follow up appointments with Dr. Arianayagam will generally be held at Dr. Arianayagams' office at the Duke Street Medical Centre, although occasionally patients will be required to visit the Scarba Street Clinic in Coffs Harbour to attend a follow up session.

Telehealth
We pride ourselves in "being there" for our patients. As mentioned above, our patient care team is only a phone call away if you have questions or concerns before or after your procedure. Where the situation warrants, Dr. Arianayagam is able to speak to patients over the phone to give reassurance regarding concerns.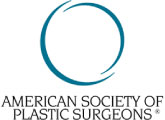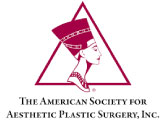 To schedule a private consultation with Dr Arianayagam please call the office or request an appointment online