Are there specific areas of your body that you wish to improve? Liposuction for men is a way to contour stubborn pockets of fat to boost your confidence and visual appeal.
Liposuction for men is a tried and proven procedure that can remove fat to improve your body's shape and contours. It is applicable across a range of areas including the thighs, abdomen, waist and chest.
Dr Chandran Arianayagam is an expert in this procedure, performing many successful surgeries to improve the lives of men in Coffs Harbour and the surrounding areas. Read on to understand a little more about male liposuction.
Working hard to achieve the best body shape you can? The finishing touches can be achieved easily with a male liposuction procedure.
The benefits of liposuction for men
A reduction in stubborn pockets of fat
A way to target specific areas of the body
The finishing process to clean up the effects of massive weight loss
The ability to create a more proportional body shape
Emotional benefits that include increasing your confidence and self-appreciation
Is male liposuction right for me?
If you think of this procedure as a form of body sculpting rather than weight loss, it will give you a better idea of what to expect. Localised areas of fat can be removed, perfect for those who have recently lost a lot of weight, but find individual fat pockets that seem to remain regardless of lifestyle changes.
Liposuction is not a weight-loss tool, but an important part of a broader weight loss therapy program. Performed as day surgery, you can combine the procedure with another, such as a tummy tuck for even more advanced results.
Step 1
If you are considering male liposuction, a consultation with Dr Arianayagamis the first step to discuss your goals and expectations.
Step 2
You will be asked a variety of questions to assess your current health situation, medications, allergies, past medical treatments.

Step 3
We will discuss the options available and have a second consultation a week or two later to allow time for more questions. During this time you can also speak to past-patients to hear about their experiences with the procedure first-hand.
Step 4
Surgery will take place, often anywhere between 1 - 3 hours depending on how much fat you are having removed.

Step 5
Your recovery period will require avoidance of strenuous activities for three months, with a gradual build up of exercise after 6 weeks.
Why Choose PCLS for Male Lipo?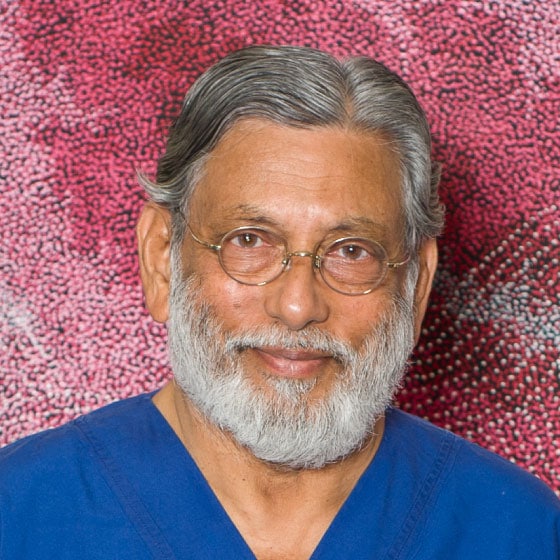 Dr Chandran Arianayagam is an internationally trained Specialist Plastic Surgeon who has been performing liposuction on both men and women in Coffs Harbour since January 1995. His experience stretches all over the world, including India, Malaysia, the United Kingdom, and the United States.
With qualifications that include a Bachelor of Medicine and Bachelor of Surgery; the doctor is also a Fellow of the Royal College of Surgeons of Edinburgh, and has been granted Specialist status in Plastic Surgery by the Minister for Health of the Commonwealth Government of Australia. Add to this a corresponding member of the American Society of Plastic Surgeons and American Society for Aesthetic Plastic Surgery, and you will have a significant amount of peace of mind in his abilities.
Dr Arianayagam believes in offering high levels of in-patient and post-operative care, from the initial steps through to recovery.
Frequently Asked Questions
There will be pain during recovery but it will be manageable with medication. Some swelling will also be present which will resolve over the following weeks.
You can walk on the day of surgery but should limit your movements and take time off work for about a week. It is important to avoid strenuous activities for at least three weeks, and a post-operative compression garment must be worn.
The fat cells removed during the procedure are gone for good. If you re-gain weight, the fat will not be distributed to the liposuctioned zones; however, remaining fat cells may expand, so a healthy lifestyle should be maintained for the best results.
The incisions made during liposuction are inconspicuous and should be difficult to see once they fade.
As with all surgical procedures, risks such as post-operative bleeding, allergic reactions, infection, deep vein thrombosis, and hematoma may be present. Reassessment of contour is done at 6 months to see if any revision surgery is required.
There is no specific age requirement; however, your health status will determine your suitability for the procedure. It is preferable that you are in the normal to slightly overweight BMI range as liposuction is not a form of weight loss.
The information on the website is for general guidance only and cannot be used as a basis to make a surgical decision. An initial consultation with the surgeon is required to help patients make an informed decision before proceeding with any surgical procedure.
Locations for Consultation
Regional Clinics
Rockvale Cardiac Centre, 18 Rockvale Road, Armidale, NSW
Duke Street Medical Centre, 9 Duke Street, Grafton, NSW
Barton Lane Medical Practice, 121 Johnson Street, Tamworth, NSW
3 Highfields Circuit, Port Macquarie, NSW 2444
The liposuction procedure is performed by Dr Arianayagam. Book a consultation, and ensure you are thoroughly informed and prepared via any of these locations serviced by PCLS:
To schedule a private consultation with Dr Arianayagam please call the office or request an appointment online