A high-intensity focused ultrasound (HIFU) tightens aging skin and increases collagen production to lift, brighten and tighten for up to 12 months.

How can it help?
As we age our bodies' produce less collagen, the natural protein that gives your skin its youthful firmness and elasticity. Our skin becomes less able to stand up to the effects of gravity, pulling downward and making us look older.
A high-intensity focus ultrasound (HIFU) treatment works to jump start skin repair. Focused ultrasound energy is deposited below the surface of the skin, contracting and tightening, while at the same time stimulating the body's creation of new collagen. Skin will lift and tone over time as the newly created collagen pushes aging skin to start working hard again.

Consultation
The first step when you are considering a HIFU treatment is a consultation with Dr. Arianayagam. You should frankly discuss your goals and expectations at this meeting, and be prepared to answer a variety of questions about your current health, medications, allergies and any past medical treatments.
At the initial consultation Dr. Arianayagam will outline treatment options and provide a recommendation. You are encouraged to ask questions, as it is important that you understand the treatment and set the right expectations.

Procedure
HIFU's non-invasive ultrasound energy generates low levels of heat to the targeted skin area, to stimulate collagen production and tissue regeneration.
The treatment time will depend on the area targeted, but as an example a full face treatment will last 45-60 minutes, while a partial face or brow treatment will last about 30 minutes. There is no downtime involved and you should be able to return to normal activities immediately after treatment.

Recovery
There may be slight redness for an hour or so following treatment. A small percentage of patients may have slight swelling, tingling or tenderness, but these symptoms are mild and temporary. The sensation of a muscle workout soreness is common but relieves itself quickly.
Frequently Asked Questions
HIFU is an "uplift" not a "face lift". It is not a replacement for surgery, however it is non-invasive option for those not yet ready for surgery or who wish to prolong the effects of earlier cosmetic surgery.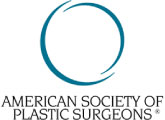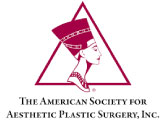 To schedule a private consultation with Dr Arianayagam please call the office or request an appointment online