Hernias of the anterior abdominal-wall after previous surgery, known as "Incisional Hernias" develop due to a loss of integrity and strength of the anterior abdominal-wall, involving the anterior rectus sheath and its lateral extensions.

How can it help?
This is due to the incision used in previous surgery causing a weakness in the sheath, often with a protruberant mass seen at the point of weakness and with the risk of entrapment of this mass at the site of the hernia.
An additional benefit is the improved abdominal contour due to the wide mobilisation and tightening of the anterior abdominal sheath. Further, this is a mesh free technique of repair and has a much lower risk of recurrence or complications due to the use of foreign material such as a mesh.

Procedure
The usual treatment involves exposing the area of weakness, dissecting out the hernia, reducing its contents and then repairing the area of weakness, often with the use of a synthetic mesh.
There is a significant risk of recurrence after this repair due to a recurring weakness in the sheath or poor integration or migration of the mesh used.
A different approach is the adaptation of the Pitanguy Radical Abdominoplasty technique which involves a wide exposure around the involved area of weakness. This permits mobilisation of healthy adjacent anterior abdominal sheath to close over the area of weakness/herniation, giving a strong repair with normal tissue over the incisional hernia.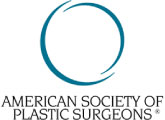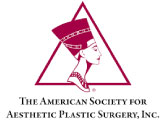 To schedule a private consultation with Dr Arianayagam please call the office or request an appointment online