The tummy tuck procedure is not only for women; the male tummy tuck offers a range of benefits to improve your look.
The tummy tuck for men, much like the female version, removes loose skin and excess fat from the abdomen, tightening the abdominal muscles and offering a more desirable contour and tone, with increased strength.
If you have recently lost a significant amount of weight, sagging skin, and overstretched abdominal muscles can create a look that may affect your confidence levels. The male tummy tuck can correct this, creating a toned body shape.
Benefits of Male Tummy Tuck Surgery
A flatter abdomen due to the removal of bulges of isolated fat and loose skin due to weight loss
A narrower waistline targeting creating a better fit for your clothing
More desirable body contours
The removal of loose, hanging skin
Improved posture
The elimination of chronic back pain
The benefits of the tummy tuck procedure also extend to the quality of your mental state. If exercise and healthy eating have had no effect on the bulges of fat in your abdomen, and you are in good general health, you will see significant benefits from this procedure.
Step 1
To ensure the tummy tuck procedure is suitable for your needs, you must first undergo a consultation with Dr Arianayagam.
Step 2
During this initial consultation, you will discuss your needs, and we will confirm if the procedure is the right path forward. A variety of questions concerning your health, any medications and past medical treatments will be had.

Step 3
There will be a second consultation a week or two later. This allows time to think about your options and form any questions. You will also be able to speak to a previous patient to understand their experience to help make your final decision.
Step 4
The procedure is performed under general anaesthesia at Baringa Private Hospital, it will take around 3-4 hours, and you will be required to stay in the hospital for up to four nights.
The process involves incisions to lift the skin and fat off the abdominal muscles, which will be brought together by fascial tightening. The loose skin is then pulled down with excess loose skin removed.

Step 5
The recovery process will feature some discomfort and swelling. This will be controlled with pain relievers. Drains will need to be used in the abdominal cavity to ensure the correct removal of excess body fluid, helping to reduce swelling.
Why Choose PCLS Coffs Harbour for your Tummy Tuck?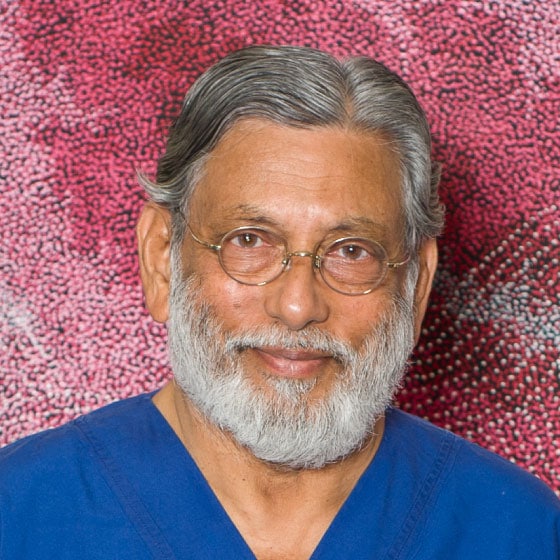 You'll find peace of mind in knowing an internationally trained Specialist Plastic Surgeon is handling your procedure. Dr Chandran Arianayagam has many years of experience with the tummy tuck procedure and has been successfully performing them in Coffs Harbour since January 1995.
Dr Arianayagam has operated and observed all over the world, including in Australia, the United Kingdom, United States, Canada, India, and Malaysia. His qualifications include a Bachelor of Medicine, and Bachelor of Surgery and is a Fellow of the Royal College of Surgeons of Edinburgh.
With Specialist status in Plastic Surgery by the Minister for Health of the Commonwealth Government of Australia, the doctor is a Corresponding Member of the American Society of Plastic Surgeons, and a Corresponding Member of the American Society for Aesthetic Plastic Surgery.
Frequently Asked Questions
The tummy tuck is usually combined with liposuction; however, it also addresses loose skin and abdominal muscle strength.
The procedure is best suited for those with normal health and nutrition levels.
You will have surgical dressings on the wound, which once removed along with the drains, will be replaced with compression garments that you will need to wear for three months. The critical healing period takes place within the first three weeks, during which you will need to restrict your activities and take some time off work.
The final scar will run from hip to hip. While visible, these scars will lessen after several months. Scar positioning is one of the topics that will be discussed during your initial consultation.
As this is classed as a major surgical procedure, there will always be an element of risk. Standard surgical risks include postoperative bleeding, allergic reactions, haematoma, infection, and deep vein thrombosis.
There are also some risks that are specific to a tummy tuck, all of which will be discussed in detail during your consultation.
The information on the website is for general guidance only and cannot be used as a basis to make a surgical decision, an initial consultation with our surgeon is required to help patients make an informed decision before proceeding with any surgical procedure
Regional Clinics
Rockvale Cardiac Centre, 18 Rockvale Road, Armidale, NSW
Duke Street Medical Centre, 9 Duke Street, Grafton, NSW
Barton Lane Medical Practice, 121 Johnson Street, Tamworth, NSW
3 Highfields Circuit, Port Macquarie, NSW 2444
As an expert in Plastic Surgery, cosmetic and reconstructive surgery, and laser and injection treatments, Dr Arianayagam is sought after for his high-quality in-patient and post-operative care.
Dr Arianayagam offers consultations via a range of locations to ensure finding the right cosmetic path for your needs is made easier. These include:
To schedule a private consultation with Dr Arianayagam please call the office or request an appointment online