As we age our faces tend to lose volume due to collagen thinning, which can cause folds, wrinkles and flattening. Dermal fillers are a non-surgical way to replenish lost volume and rejuvenate the face.

How can it help?
Injections of dermal fillers place synthetic collagen in the dermis, softening facial lines and grooves. This treatment is popular for enhancing cheekbones, plumping the lips and correcting wrinkles. Occasionally these are used for contour correction.
Dr. Arianayagam works with three brands of dermal filler: Restylane, Perlane and Sub Q. The latter is a "heavy duty" subcutaneous filler which is used to improve deep contour defects in the face or body.

Consultation
During the initial consultation Dr. Arianayagam will carefully and thoroughly examine your face, mapping out the area to be treated. He will also ask you a variety of questions about your current health situation, medications, allergies and any past medical treatments.
He will then discuss the options available and his recommendations and a treatment plan will be devised. Dermal fillers are often done in combination with anti-wrinkle injections.
You should feel free to frankly discuss your goals and expectations and ask plenty of questions.

Treatment
The treatment is done in the Scarba Street Clinic.
Based on the plan agreed at your initial consultation, strategic points will be marked on your face as appropriate injection sites. The injection usually takes only a few moments per site. Depending on the number of areas to be treated the whole process may be anywhere from 15 to 30 minutes.

Recovery
Dermal Fillers require almost no downtime. You should be able to return to work the same day as your treatment. There may be some redness and swelling in the injection area, but this usually subsides very quickly.
It will take 3-7 days for all swelling to subside and the end result to become apparent.
Frequently Asked Questions
Dermal fillers are not permanent. To retain the look you have achieved you will probably need one treatment every 9-12 months.
Common side effects include bruising, redness, swelling, tenderness and itching. All should resolve within 72 hours.
An occasional problem is a haematoma (bleeding) at the site of the local anaesthetic injection, which is required for dermal fillers.  This will clear within 2 weeks.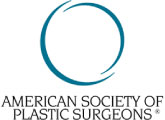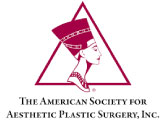 To schedule a private consultation with Dr Arianayagam please call the office or request an appointment online