Dramatic weight loss will make you feel better and healthier. It should also increase your confidence in your own appearance. However, major weight loss frequently has a negative impact on the appearance of your skin, with redundant skin and stubborn pockets of fat preventing you from looking as you had hoped.
Plastic surgery can be used to remove excess skin, eliminate areas of stubborn fat and tighten up areas of the body. The objective is to realise improved contour and shape, to allow you to look and feel better in your new body.
Post weight loss surgery is often managed in a staged approach to ensure your safety.   Procedures are scheduled 3 months apart, with each procedure taking no longer than 6 to 8 hours.
Correction usually starts with the abdomen. A tummy tuck, or abdominoplasty, removes excess skin and fat from the area, and tightens abdominal muscles which have stretched over time. The procedure improves core body tone and contours.
A tummy tuck is usually combined with liposuction or lipectomy to remove stubborn pockets of fat. Areas of focus usually include the trochanteric (upper side of the thigh/hip), upper anterior abdominal wall and the flanks.
The face can also be left looking gaunt, older and pigmented following massive weight loss. A facelift will remove excess skin and reposition fat and muscles to reverse the effects of weight loss.  Skin pigmentation is improved with Laser/IPL treatment.
Read up on the procedures outlined above and come to your first consultation with ideas about what you would like to achieve. Dr. Arianayagam will discuss the available options and collectively you can agree on the best Post Weight Loss program for you.
List of Procedures to Consider: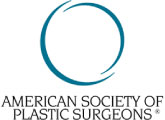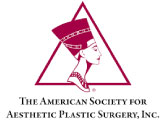 To schedule a private consultation with Dr Arianayagam please call the office or request an appointment online