Does a fat transfer work for a breast augmentation?
Yes! You can achieve a more natural yet improved look for your breasts via the process that transfers fat from other areas of the body. This two-in-one procedure is suitable for women who are uncomfortable with the idea of implants. Achieve a more desirable breast shape while also slimming down another section of the body.
The fat removal part of the surgery will be performed during the breast augmentation so there is no need for two separate procedures. Read on to learn more about this method and whether or not it may be suitable for your needs.
Does the breast augmentation with fat grafting last?
The more natural nature of this procedure means that the breasts may decrease slightly post-procedure; however, a large amount of the new fat will last indefinitely. The grafted fat will respond just like any other fat in your body if you lose a large amount of weight.
How much fat do you need for fat transfer breast augmentation?
This varies per patient based on their current situation and goals; however, the amount of fat required is relatively small. The most common places the fat is removed from are the thighs, inner knees, hips or abdomen. This will also vary per patient based on fat availability.
Why would I choose Breast Augmentation with Fat Transfer?
This procedure is favoured by women who wish for improved but natural breasts in terms of look and feel. The procedure can create a greater balance and symmetry in the breasts, with improved fullness in the upper pole.
At the same time, we can tone other sections of the body which are chosen as the donor site. It is common for this procedure to be performed in conjunction with a breast lift to create a preferred look for your chest.
How do I know if breast augmentation with fat transfer is the right procedure for me?
The first step to answer this question is a consultation with the PCLS. They will provide you with more info about the breast augmentation and determine whether or not it will adequately correct your specific problem.
During this consultation, you should be prepared to discuss the following:
Your medical history, conditions and medications
Any previous cosmetic procedures
The quality of your skin
Your expectations for the procedure
The potential risks
This procedure will be performed under general anaesthesia at the Baringa Private Hospital.
What's the price for breast augmentation with fat transfer?
The cost of breast augmentation with fat transfer depends on the results you want to achieve. To determine this, a consultation with our team is required, after which we will provide a full, detailed, no-obligation quote to help with your decision-making process.
Step 1
Each patient must undergo an initial consultation with Dr Arianayagam to discuss the goals of the procedure and expectations of the patient. We will also use this time to assess your current health status.
Step 2
The best available option and professional recommendation to ensure you achieve your goals will be presented to you.

Step 3
You will have the opportunity to speak with previous PCLS previous patients who have undergone the same procedure to hear their personal experiences.
Step 4
A second consultation a week after the first one will be scheduled to discuss your options and answer any questions you may have about the procedure.

Step 5
The procedure will be performed under general anaesthesia.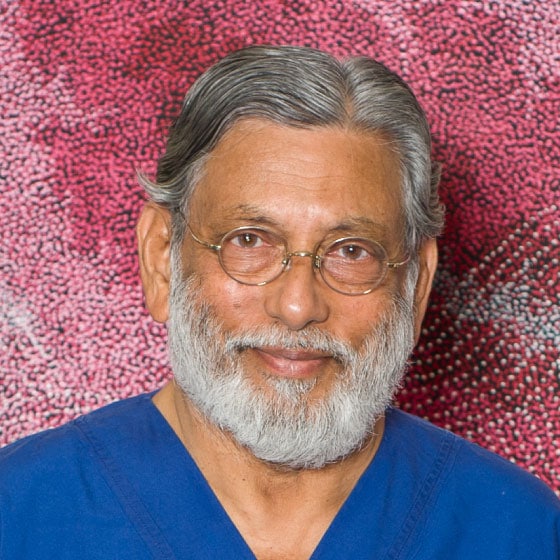 Why choose PCLS for the fat transfer breast augmentation?
Dr Arianayagam is a Specialist Plastic Surgeon with significant experience operating and observing around the world. Having worked in Canada, Malaysia, India, the United Kingdom, the United States and Australia, he has been running PCLS in Coffs Harbour since 1995.
With many successful outcomes for the breast augmentation procedure, Dr Arianayagam and the PCLS team can be trusted to ensure a positive outcome for you. The doctor's qualifications include:
Frequently Asked Questions
The recovery process for a breast augmentation with fat transfer will feature some pain and swelling, but this can be controlled with pain relievers and will settle over time. It can take anywhere between 3 - 6 months for the new look of your breasts to be evident.
The first three weeks is the critical healing period during which activities will need to be restricted with time off work if you have a strenuous job role. Exercise should remain light for around three months and surgical dressings will be required for two weeks. After this, a post-surgery compression garment will need to be worn for three months.
A second procedure may be required after assessment at 6 months after the first surgery.
Scarring is inevitable in the breast augmentation fat transfer, however, all efforts will be made to ensure it is as inconspicuous as possible. Fine stitches and strategic positioning of incisions help to make any scarring difficult to see. With the right skin care routine, scars will fade over time.
This method leaves the nerves in the nipple untouched, however, some tingling in the nipples is to be expected for a few weeks after surgery.
The fat transfer procedure can be performed before or after pregnancy; however, if you have recently given birth, we recommend that you wait six months until you undergo the fat grafting procedure. There is no evidence to suggest that this procedure has a negative effect on breast-feeding.
The primary risks associated with any fat transfer procedure can be post-surgery bleeding, allergic reactions, or infection. There can also be the chance of breast asymmetry, altered nipple sensation, or nipple necrosis, but these risks are significantly lessened thanks to the skills and experience of the PCLS team. No previous patients of PCLS have experienced any adverse effects as a result of surgery.
The information on the website is for general guidance only and cannot be used as a basis to make a surgical decision, an initial consultation with our surgeon is required to help patients make an informed decision before proceeding with any surgical procedure.
Location options for consultation
Regional Clinics
Rockvale Cardiac Centre, 18 Rockvale Road, Armidale, NSW
Duke Street Medical Centre, 9 Duke Street, Grafton, NSW
Barton Lane Medical Practice, 121 Johnson Street, Tamworth, NSW
3 Highfields Circuit, Port Macquarie, NSW 2444
The PCLS team can hold your consultation at these locations:
We will provide all of the necessary information about the fat transfer procedure and post-operative requirements to confirm you are completely comfortable with the surgery before moving forward. The fat transfer breast augmentation can improve the confidence and comfort of women of all ages, book a consultation today to see if it could be of benefit to you.
To schedule a private consultation with Dr Arianayagam please call the office or request an appointment online