Only the best!
This sums up the philosophy and aims of the service provided to you by Dr Arianayagam and his staff. This takes time and effort and at all times, we work on the principle that we treat you, as we ourselves would like to be treated.
Accountability
A good percentage of our patients are repeat patients and others who come because of "word of mouth" referrals by happy patients. This is something we get a lot of satisfaction from.

Outstanding Care
At the end of the day, we hope to be able to help you and treat you successfully. If we cannot help you, we hope at least that you will leave knowing that we care!
Dr Chandran Arianayagam
Dr Chandran Arianayagam is an internationally trained Specialist Plastic Surgeon. Based in Coffs Harbour since January 1995, he has trained and worked in India, Malaysia, the United Kingdom, United States and Australia. He brings 30 years of experience and expertise to the Mid-North Coast region.
His practice incorporates a wide range of Plastic Surgery techniques ranging from cosmetic and reconstructive surgery to laser and injection treatments.
Qualifications & Educations
March 1972
Bachelor of Medicine, Bachelor of Surgery, Christian Medical College, Vellore, India, University of Madras
November 1978
Fellow of the Royal College of Surgeons of Edinburgh, FRCSEd
October 1992
Granted Specialist status in Plastic Surgery by Minister for Health of the Commonwealth Government of Australia

November 2001
Fellow of the Australasian College of Cosmetic Surgery, ACCS (Resigned Nov 2015)
Approach To Patients
Dr Arianayagam believes in giving detailed and appropriate information to his patients and allows them the time and space to make their decisions. Wherever possible, patients will have at least two consultations prior to treatment, allowing them time to fully consider their options, ask lots of questions and feel comfortable with the approach agreed upon.
He also believes in patient care. He understands that any procedure can be daunting, and makes sure that patients have the information and backup care they need to feel confident from their first call or email through to full recovery. He is personally accessible to all of his patients, and has a well informed patient care team to ensure that a patient never feels alone.
Professional Associations
Corresponding Member
The American Society
of Plastic Surgeons

Corresponding Member
The American Society of
Aesthetic Plastic Surgery
Member
International Confederation of Plastic, Reconstructive and Aesthetic Surgery
Member
International Society of
Aesthetic Plastic Surgeons

Member
International Society of
Cosmetic Laser Surgeons
Founding Member
Malaysian Association of
Plastic Surgeons
Founding Member
Plastic Surgery Federation
of ASEAN
Member
Oriental Society of Aesthetic
Plastic Surgery
Our Team
Our patient care team is here to make sure you are looked after throughout your time with PCLS. They will be your first point of contact when you book a consultation. They will coordinate your care and make sure you are fully informed and prepared prior to your treatment or procedure. Perhaps most importantly, they will stay in touch throughout the recovery process, ensuring you are receiving the follow up care you need. Whether you live in central Coffs Harbour or a remote farm on the Central Tablelands, we give you the attention and follow up care you expect and deserve. Meet the team…
Tegan
Tegan is our "old hand", having worked at PCLS on and off since 2001. Now the mother of two school-aged children, she is a knowledgeable and steady resource both for Dr. Arianayagam and for patients. Although she has been with PCLS for over a decade, Tegan says she never gets bored. "Doctor is busy all the time, plus we are in constant contact with patients. Every day is different," she says.
Mell
Mell and her husband moved their family to the Coffs Coast from the Gold Coast in 2013, to escape the fast lane and raise their daughter in a relaxed regional setting. She joined PCLS right after she moved to the area, and brought with her a wealth of medical administration experience. Despite her years of experience Mell says she loves the fact that she is always learning at PCLS. And she appreciates the flexibility. "This is such a family friendly workplace," she says.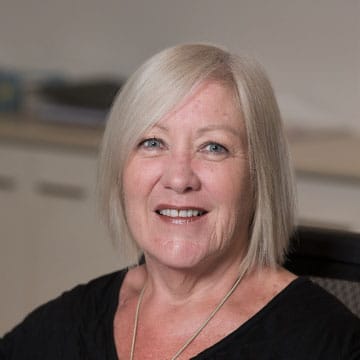 Michele
Michele has been with PCLS for since 2018. She came to us firstly, as a patient and then filled a vital role as a member of our team. In 2017, she moved to Coffs Harbour from Sydney, looking for a sea change, with her husband. Michele has an adult daughter still living in Sydney and travels back quite often to catch up with her and friends she's left behind. Michele brings with her, a wide range of administration experience and enjoys the face-to-face contact with our patients – she's always up for a chat!
To schedule a private consultation with Dr Arianayagam please call the office or request an appointment online