Breast reduction surgery, also called Reduction Mammaplasty, is an operation to reduce the size of a woman's breasts while improving the shape and repositioning the nipple.
By obtaining help from a qualified breast reduction surgeon, you can alleviate back and shoulder pain caused by large breasts while also decreasing levels of unwanted attention that can often come with large breasts.
As a commonly performed plastic surgery procedure, a breast reduction specialist like Dr. Arianayagam can create excellent results with minimal scarring and reduced downtime. A breast reduction can help to boost confidence while providing a compliment to your natural body shape.
Benefits of breast reduction procedure
Breast reduction can have a profound effect not only on how you look but the way you feel
The procedure can correct oversized breasts that often cause pain in the neck, shoulders, and back, and restrict mobility and exercise
The procedure can correct disproportionate breasts that often make it challenging to find clothing that fits appropriately and damage your self-image and confidence
Breast reduction surgery will help you to achieve smaller, firmer, better-shaped breasts that are more proportionate to the rest of your body
This procedure also helps with droopiness, restoring shape and firmness for firmer and fuller breasts
Is a breast reduction right for me?
A breast reduction can be performed on patients of all ages and may be suitable for you if:
You experience pain or discomfort from oversized breasts
You carefully consider this procedure and the significant change the results will create
You are not pregnant or nursing
You understand the best treatment plan and are ready to ask any questions you may need
You are prepared to undergo invasive surgery and are aware of the risks involved
You feel comfortable and informed
You have considered non-surgical options
You are ready for the commitment involved for the consultation, procedure, and downtime
You are in good health
You are not a smoker, or are planning to quit
Why is the breast reduction procedure performed
The breast reduction procedure offered by PCLS is appropriate for women of all ages who have large breasts that tend to create a number of issues and disruptions in their day-to-day life.
This procedure is appropriate for you if you experience and want to resolve issues such as:
Chronic back pain
Neck and shoulder pain
Daily requirements for pain medications as a result
Restricted activity
Persistent under-breast rash or skin irritation
Nerve pain
Poor self-image
Difficulty fitting into clothing
It is also important to note that this procedure will result in scars on your breasts. It is entirely safe and acceptable to have the breast reduction surgery at any age, even as a teenager; however, it is vital that your breasts are fully developed to avoid a second surgery later in life.
Other reasons that may require a postponement of your breast reduction surgery can include breastfeeding and weight loss. If you are planning or interested in losing a significant amount of weight by changing your exercise and diet program, you may wish to postpone your mammoplasty as losing weight can often affect your breast size.
Step 1
The first step when you are considering breast reduction is a consultation with Dr. Arianayagam. It would help if you frankly discuss your goals and expectations at this consultation. Bring in any pictures of breasts that you like and be ready to discuss your ideal breast size and shape.
Step 2
Dr. Arianayagam will ask you a variety of questions about your current health situation, medications, allergies, and any past medical treatments. He will carefully examine your breasts and take measurements. He will then discuss the options available and his recommendations.

Step 3
Ideally, a second consultation is had a week or two later to give you the opportunity to come back with more questions and to confirm your decision.
Step 4
Breast reduction surgery involves the reduction of skin and breast tissue. The breast will be reshaped, and the nipple-areola complex elevated to create a youthful and aesthetic shape. There are many methods to reduce breast size.
Dr. Arianayagam's recommended technique is the vertical mammaplasty; a technique initially popularised in Europe. This technique gives good aesthetic results, minimal scarring, and excellent long term maintenance of shape and position.
Surgery is performed under general anaesthesia at Baringa Private Hospital, where you will be admitted as an inpatient. Expect to stay in the hospital for at least one night to allow for close monitoring of drains and optimal pain control.

Step 5
In the first couple of weeks, surface healing will take place rapidly. Internal healing, including regaining your strength and restoring shape, will take as long as six months.
The critical healing period is the first three weeks. Over this period, you will be asked to restrict your activities significantly. Dr. Arianayagam recommends time off work and time away from looking after small children during this critical recovery period.
It would be best if you protect your breasts from stretching activities for at least three months to allow for proper healing. Immediately following surgery, you will have surgical dressings to support the breasts.
In the second week, this is usually changed to a post-operative compression garment that must be worn for three months. Swelling is usually minimal after breast reduction. Expect this to settle over six weeks and entirely subside in 3 months.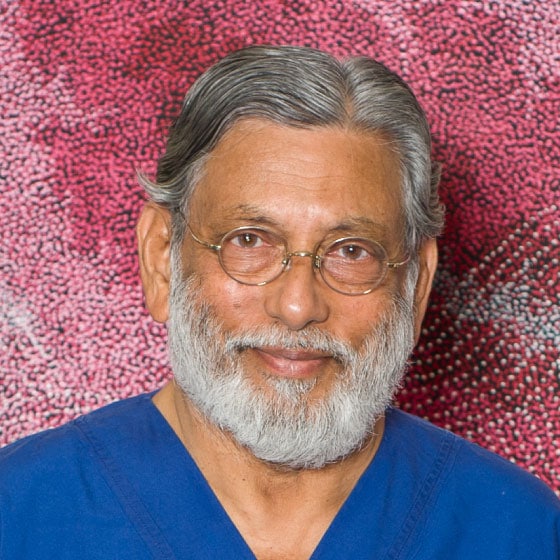 Your breast reduction procedure by the internationally trained Specialist Plastic Surgeon Dr. Chandran Arianayagam will be a comfortable and safe experience. As an expert who has performed many breast-focussed procedures, the doctor has been operating from his Coffs Harbour clinic since 1995 and has also operated and observed in India, Malaysia, the United Kingdom, Australia and the United States.
Dr. Chandran Arianayagam's qualifications include:
As an expert in many Plastic Surgery techniques, the doctor and his team at PCLS have a primary goal for each patient, to provide a detailed approach, ensuring complete comfort for every procedure.
From early discussions to at least two consultations prior to treatment, the team ensures that all patients are well-informed about breast reduction, and comfortable to proceed. Well-known for their quality levels of in-patient and post-operative care, the PCLS team works hard to ensure every procedure is less daunting.
Once you have made the decision to go ahead with the surgery and have chosen Dr. Arianayagam as your surgeon, you will also be offered the opportunity to speak to one of our patients who has the same procedure.
We will be by your side from the initial steps through to a full recovery, as Dr. Arianayagam knows the importance of a comfortable and stress-free patient journey.
Frequently Asked Questions
Women consider breast reduction surgery for both cosmetic and functional reasons. It is entirely fair that you would search for alterations to your breasts if you were looking to increase comfort or provide pain relief.
Some women may be embarrassed by their large breasts and the attention they receive, or they may be causing restrictions in your day to day life. This can lead to psychological and physiological issues that the breast reduction procedure may rectify.
Heavy or pendulous breasts may not suit your body frame, in which case the breast reduction procedure can help to improve your posture while providing pain relief, especially in your back, neck, or shoulders. You may also require a breast reduction if you often feel significant tension in your bra straps and have difficulty with sporting activities due to pain and discomfort.
Finally, if you are unhappy with a downward pointing of your nipples or have unequal breasts, this procedure will work to rectify that and enhance your self-esteem and self-confidence.
Any surgery will leave scars, but an enormous effort is made to make them as inconspicuous as possible, using fine stitches and positioning the incisions so the scars will be difficult to see once they fade.
Dr. Arianayagam will provide you with information and advice on scar management and minimisation.
So long as the nerves and milk duct system are preserved, breastfeeding should be possible after breast reduction surgery. If you are having surgery prior to childbearing, we recommend that you discuss these risks with Dr. Arianayagam before making any decisions.
The consultation process, for which there can sometimes be two scheduled appointments, is in place to ensure that the correct surgical path forward is selected for all patients.
This process will not only involve a physical examination, but an in-depth discussion of your goals and the realistic expected outcomes to ensure the best option is chosen.
No patient is booked in until they are entirely comfortable with their decision and have been given ample time to consider all factors relating to their procedure.
As with all surgical procedures, there will always be risks such as post-operative bleeding, allergic reactions, infection, deep vein thrombosis, and haematoma.
There are also some risks and complications that are specific to breast reduction.
Nipple necrosis
If the blood flow to the nipples is impaired during surgery, this can result in necrosis or nipple death. Symptoms include the loss of sensation and black discolouration of the nipple.
Breast asymmetry
It is possible to have breast asymmetry after breast reduction surgery. It is essential to wait for six months to make sure you have fully healed before making this judgment. Usually, breast asymmetry can be corrected with revision surgery.
Altered nipple sensation
Most women having breast reduction surgery will experience no change in nipple sensation. However, a small percentage of patients experience a permanent reduction or loss of nipple sensation.
"Dog Ears"
A dog-ear refers to skin protuberance that can form at the end of an incision, including those along with the lateral breast after breast reduction. A persistent dog-ear may warrant minor scar revision.
Regional Clinics
Rockvale Cardiac Centre, 18 Rockvale Road, Armidale, NSW
Duke Street Medical Centre, 9 Duke Street, Grafton, NSW
Barton Lane Medical Practice, 121 Johnson Street, Tamworth, NSW
3 Highfields Circuit, Port Macquarie, NSW 2444
Dr. Arianayagam offers the consultation for a breast reduction in a number of places, all of which offer a high-level of patient care. The skilled and knowledgeable PCLS Coffs Harbour staff are on-hand to book your consultation as a first step towards your new look.
From here, the team will coordinate a care plan, then provide you with all the information you require to ensure your comfort and knowledge levels for your procedure are completely satisfied.
They will also stay in touch throughout your recovery process as part of the total follow-up care process standard with every procedure from PCLS. Locations include:
Our team is here to offer complete support. We know that the idea of surgery can be daunting, but in the case of a breast reduction, the improvements to your daily life can be profound. We have many women who are delighted with their results, stating that it has made a significant and positive impact on their well-being and physical and mental health.
Please do not hesitate to speak to us about how to make these improvements in your life. No woman should have to suffer as a result of heavy breasts, PCLS can help.
To schedule a private consultation with Dr Arianayagam please call the office or request an appointment online