Improve shape and position with a breast lift with and without implants, an effective way to reverse the effects of pregnancy, breastfeeding and ageing.
Breast augmentation with implants will increase the size of your breasts while also creating a lift and an improved shape. This procedure is an excellent way to rectify issues caused by drooping breasts, breast asymmetry, or tuberous breasts, creating a better appearance and improving self-confidence.
This procedure offers a range of benefits, to create a more youthful look, improving one's self-confidence and body shape. Breast lift surgery with implants can also be of benefit to women as they age or go through pregnancy, which can negatively affect the skin and ligaments of the breasts.
Benefits of breast lift surgery with implants
Improved appearance of your breasts
Increased volume and firmness
Improved nipple positioning
A reduction of skin irritation under the breast folds (in some cases)
The creation of a youthful body shape
Increased self-confidence
The correction of droopiness
A restored shape and firmness
Is a breast lift and augmentation with implants right for me?
The first step to discover the answer to this question is a consultation with the experts here at PCLS. This may be a path forward for you if:
The results of a breast augmentation will adequately correct your specific problem
Your medical history, conditions and medications are discussed and deemed not to pose a risk
All information about any previous cosmetic procedures is discussed and cleared
You have good quality skin
You have realistic expectations and understand the potential risks
You understand that breast implants may affect your ability to breastfeed
You understand that your breast implants are not guaranteed to last a lifetime and may be required to be replaced over time
Surgery is performed under general anaesthesia at Baringa Private Hospital with
an overnight stay in the hospital required for post-operative care and monitoring.
The process for deciding on this procedure
Step 1
A consultation with Dr Arianayagam is the required first step, during which we discuss your goals and expectations while assessing your current position and history.
Step 2
You will be presented with the best available options and professional recommendations to achieve your goals.
Step 3
A second consultation will be booked in a week or so later allowing you time to think about your options, formulate any questions and confirm your decision.
Step 4
Once you have decided to have Dr Arianayagam as your surgeon, you will be able to talk to his patients who have had the same surgery.

Step 5
Surgery is performed under general anaesthesia, inclusive of a one night stay for post-operative care and monitoring.
Why is PCLS the right choice?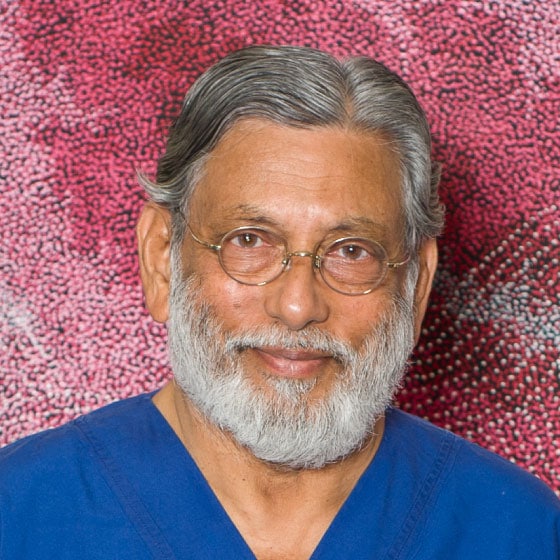 As a Specialist Plastic Surgeon, Dr Arianayagam has a vast amount of experience operating and observing across the world including Canada, Malaysia, India, the United Kingdom, the United States and Australia. Operating from Coffs Harbour since 1995, he has performed many successful Breast Lifts, improving a range of patient's lives. Patients travel far and wide for the level of extra personal care that Dr Arianayagam brings to each cosmetic journey.
As a trusted source for various of treatment, his qualifications include:
Frequently Asked Questions
Some pain and swelling is to be expected after your breast lift surgery which can be controlled with pain relievers. This is usually minimal and will settle over time with the final shape and positioning of your new breasts taking as long as six months to settle.
The first three weeks is considered to be the critical healing period during which you will be required to significantly restrict your activities. This may include time off work depending on your role.
Avoid strenuous exercise for around three months and you should expect to have surgical dressings to provide support to your breasts for one week. These will then be changed to a post-operative compression garment which will need to be worn for three months.
All surgery will create scarring however our team makes every effort to ensure they are as inconspicuous as possible. We use fine stitches and a specific positioning of the incisions to make all scars difficult to see. They will also fade over time.
It can be normal for scarring to be red and raised for some months, even taking up to a year to vanish completely. Information and advice on scar management will be provided to you.
All surgical procedures pose a level of risk. For the breast lift these can include post-operative bleeding, allergic reactions, infection, and in rare cases deep vein thrombosis, and haematoma.
Specific risks can also include breast asymmetry, altered nipple sensation, or nipple-areola complex necrosis.
The information on the website is for general guidance only and cannot be used as a basis to make a surgical decision, an initial consultation with our surgeon is required to help patients make an informed decision before proceeding with any surgical procedure.
Location options for consultation
Regional Clinics
Rockvale Cardiac Centre, 18 Rockvale Road, Armidale, NSW
Duke Street Medical Centre, 9 Duke Street, Grafton, NSW
Barton Lane Medical Practice, 121 Johnson Street, Tamworth, NSW
3 Highfields Circuit, Port Macquarie, NSW 2444
The PCLS team can hold your consultation via the following locations.
The locations that are serviced by the PCLS team include:
Our primary goal is keeping you fully informed and comfortable with your procedure of choice before confirming. We will support you with every step from treatment through the recovery process, with any follow-up care you may need.
To schedule a private consultation with Dr Arianayagam please call the office or request an appointment online