A non-invasive laser treatment to prevent and treat the vaginal symptoms caused by estrogen decrease after menopause, childbirth, cancer treatments or eating disorders.

How can it help?
Many women experience vaginal discomforts, including dryness, burning and urinary incontinence as their estrogen levels decrease following menopause. Not only can this contribute to increased bladder and urinary tract infections, it can also result in painful sexual intercourse, affecting your relationship with your partner.
In the past relief of these symptoms has been limited to creams and medications. However the recent development of the Mona Lisa fractional CO2 laser now enables the "regeneration" of the vaginal mucosa. The non-invasive laser treatment thickens and strengthens the mucosa to improve lubrication of the vagina, relieve dryness and irritation and enable painless intercourse

Consultation
The first step when you are considering vaginal rejuvenation is a consultation with Dr. Arianayagam. You should frankly discuss your goals and expectations at this meeting, and be prepared to answer a variety of questions about your current health, medications, allergies and any past medical treatments.
At the initial consultation Dr. Arianayagam will provide a treatment plan recommendation. You are encouraged to ask questions as it is important that you understand the procedure and set the right expectations

Procedure
A specialised, fractional laser designed specifically for vaginal treatments, known as the Mona Lisa Touch, stimulates the body's own regenerative processes to create more hydrated cells and improve the strength and thickness of the vaginal mucosa. Basically the treatment improves the function and health of the vagina.
The procedure itself lasts only 20-30 minutes. Usually no anaesthetic is required and the patient experiences only a sensation of light vibration.
The number of treatments will depend upon the symptoms. Usually 3 treatments at 2 monthly intervals is recommended, followed by annual maintenance treatments.
The results are immediate and improve over subsequent months.

Recovery
Most women experience slight localized discomfort following laser treatment and for a few days following. Some patients have a slight discharge for up to 2 weeks following the procedure.
During the healing period it is recommended that patients avoid lifting heavy weights, physical exertion and hot baths. These activities can normally resume after 3-4 days. Patients should abstain from sexual activity for 2 weeks following each session.
Frequently Asked Questions
The Mona Lisa laser treatment works in over 90% of cases with little to no side effects.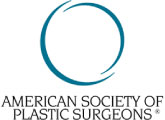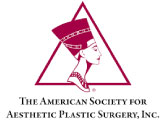 To schedule a private consultation with Dr Arianayagam please call the office or request an appointment online