With the mini facelift or short scar facelift, a more rejuvenated appearance is achieved with the bonus of a lower-impact process.
The mini facelift offered at PCLS Coffs Harbour restores deeper tissue to a more youthful position to reduce sagging in the facial and neck regions. This can rectify the older appearance that is often caused by sagging skin and deeper tissues. The short scar facelift is a variation of the technique that uses smaller incisions and offers a shorter recovery time better suited to the area around the cheeks and jowls.
The mini facelift is also a method for tightening loose facial muscles, creating a firmer and more youthful aesthetic. Both of these procedures offer similar results to the full facelift, with less cost and required downtime. These procedures are part of the many facial rejuvenation options here at PCLS.
Benefits of the Mini and Short Scar Facelifts
Less invasive than a full facelift
Both are well-suited to the mid and lower portions of the face
Suitable options to rectify small amounts of sagging or drooping
Performed under general anaesthesia
Lower surgical costs
Quicker recovery times
How Do I Know if These Procedures Will Suit My Needs?
Both the mini facelift and short scar facelift suit various requirements. A consultation is the first step to determine which, if either, are right for you. To help point you in the right direction, the following points make for a suitable candidate:
You hope for a rejuvenated appearance in the face
Sagging or loose facial tissue requires removal or tightening
Sagging tissue that is making you appear older
You have loose facial muscles
Your suitability for either of these procedures will be confirmed during a consultation with the PCLS team. At this point, you will also be given the necessary information for both the procedure and recovery process, along with a discussion about previous cosmetic surgery procedures you may have had in the past will also be relevant
The PCLS Coffs Harbour Process
Step 1
The initial consultation with Dr Chandran Arianayagam features a thorough examination of your current situation, along with a discussion about your aesthetic goals to determine the procedure best suited to achieving them.
Step 2
Dr Arianayagam will consider your current health, any medications you may be taking, allergies, and past medical treatments, giving you his recommendations.

Step 3
You'll have time to consider the procedure recommended to you, along with the opportunity to speak to past patients who have received the same procedure to understand their experiences with PCLS.
Step 4
The procedure will be performed at the Baringa Private Hospital or the Scarba Street Clinic.

Step 5
A full aftercare process will be explained to you with the PCLS team on-hand to support you through it every step of the way to a full recovery and your refreshed new look.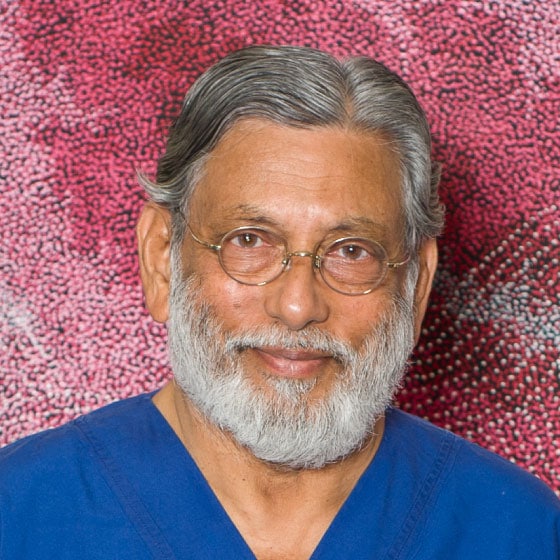 Dr Arianayagam has many years of experience across a wide range of procedures, including both the mini and short scar facelifts. He has been operating in Coffs Harbour since January 1995 and is known for his in-depth pre-surgery process, which provides all of his patients with confidence and peace of mind, making the surgical journey much more comfortable.
As a Specialist Plastic Surgeon, Dr Arianayagam has operated and observed in Australia, Malaysia, India, Canada, the United Kingdom and the United States. His range of qualifications include:
Frequently Asked Questions
The results of a mini facelift can be long lasting. However, your face will continue to age, and various lifestyle factors can also have an effect. The duration will differ for everyone. However other procedures can be performed down the track to maintain a natural, youthful aesthetic.
The mini facelift does not require any deep cutting. A limited area of the face will be operated on to lower risk of complication and recovery time.
Where the thread lift involves permanent sutures placed under the skin, the mini facelift restores deeper tissues to a more youthful position, in a similar, but far more minimal way to the standard facelift.
The information on the website is for general guidance only and cannot be used as a basis to make a surgical decision, an initial consultation with our surgeon is required to help patients make an informed decision before proceeding with any surgical procedure.
PCLS Locations for Consultation
Regional Clinics
Rockvale Cardiac Centre, 18 Rockvale Road, Armidale, NSW
Duke Street Medical Centre, 9 Duke Street, Grafton, NSW
Barton Lane Medical Practice, 121 Johnson Street, Tamworth, NSW
3 Highfields Circuit, Port Macquarie, NSW 2444
A consultation with Dr Arianayagam can be performed via a range of locations, to make the process simpler for you. Book a consultation with the team at PCLS to ensure you receive all of the required information about your procedure while also confirming this is the right cosmetic path to achieve your goals.
The locations serviced by PCLS include:
You will have access to the highly-trained PCLS team at each of these locations, with a consistent and high-quality level of care provided, no matter the procedure.
To schedule a private consultation with Dr Arianayagam please call the office or request an appointment online