All surgery produces scars. Good scar management involves planning the type of incision (cut) to be made, achieving tension free wounds, delicate tissue handling, appropriate suture techniques and adequate post-operative care, including rest of the affected area.
Scar Management After Surgery
Early removal of skin sutures (3-5 days on the face and 7 days for most other areas) is essential and can be done safely, as most of these wounds have a buried layer of sutures in the dermis (deeper part of the skin) which dissolves in about 6-8 weeks.
Three to four weeks after suture removal the patient is started on scar management techniques.  Low pressure constant compression for at least 3 months appears to give the best results.  This can be intermittent scar massaging, a paper tape, silastic gel or sheeting or a compression garment.  The improvement is probably caused by compression as well as preservation of moisture in the scar.
Wound Healing
Wound healing after surgery is measured as "tensile strength" (the force needed to tear apart the wound) and 50% of this recovery of strength occurs in the first 3 weeks.  A further 20% occurs in the next 3 weeks and a final 30% in the last 6 weeks.  For patients recovering from surgery, especially major surgery, a "rule of thumb" on post-operative care and restrictions would be:
First 3 weeks: Get everyone else to look after you.
Second 3 weeks:  Look after only yourself.
Last 6 weeks: Normal activity, but no sports or exercise.  Gentle walking allowed.
Compression garments should be used for the first 3 months (where appropriate), starting by the end of the first week.
Other methods of scar management, including intermittent massaging and constant compression with paper tape, silastic gel or sheeting are started at 3-4 weeks.
Management of Abnormal Healing
This is a significant risk of abnormal healing, either hypertrophic or keloidal, after injury and surgery.  This could be due to poor scar management or other intrinsic factors, such as the position of the scar or the ethnicity of the patient.
If the problem is mild and localized, limited use of intralesional steroid (Kenacort) injections can be sufficient.
Alternatively, some form of compression therapy could be tried to see if any improvement is possible.  In a percentage of patients, the only improvement possible is by excision (removal) of the scar and starting all over again.
While this seems a reasonable approach, the danger is the possibility of a recurrence and to avoid this post-operative compression therapy is a must and all preparations need to be in place after surgery.
A common problem is post earlobe piercing keloids.  Before surgery a suitable pair of earrings has to be made to measure, to permit usage 2 to 3 weeks post surgery.
If a compression garment has to be used, it is available before surgery.
In difficult situations, such as over a joint, where a compression garment and immobilisation would be required, a pre-operative trial is given for about 2 weeks to give the patient a chance to see if the required garment and immobilisation is acceptable.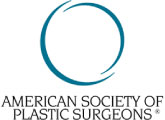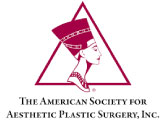 To schedule a private consultation with Dr Arianayagam please call the office or request an appointment online