The neck and the "v" of the chest (known as the décolletage in women) sustains a very high degree of sun exposure throughout your life. The skin in this area is more fragile and less resilient than the face, so this is often the area that first shows signs of aging and over exposure to the sun.

How can it help?
A condition called Poikiloderma, characterized by a thinning of the skin, increased pigmentation and dilation of the fine blood vessels, is very common amongst Australian women. The condition results from exposure to UV light and sensitisation to chemicals, such as perfume.
IPL or CO2 Laser treatments can be used to resolve both the vascular and pigmentation problems.

Consultation
During the initial consultation Dr. Arianayagam will carefully and thoroughly examine your neck and chest area. He will also ask you a variety of questions about your current health situation, medications, allergies and any past medical treatments.
He will then discuss the options available and his recommendations.
You should feel free to frankly discuss your goals and expectations and ask plenty of questions.

Treatment
IPL treatments are conducted at the Scarba Street Clinic. Treatments take from 20 to 30 minutes and there is no downtime. Multiple treatments are required to get the best results.

Recovery
After IPL treatment you should expect your skin to be red and there may also be some swelling. Some people experience stinging or itching, which subsides after 12-72 hours.
After CO2 Laser treatment, protective dressings are applied over the treated area. These remain for 5 to 7 days and are changed as required.
Frequently Asked Questions
Intense Pulse Light (IPL) uses a broad spectrum of scattered light to address sunspots, broken blood vessels and to help skin tightening. It is good for surface changes, but not as effective for deep wrinkles and scarring. With IPL you require a series of 4 to 6 treatments, but there is no downtime after treatment.
CO2 Laser is a "deep" laser, which can treat superficial and deep skin with  power and precision. The CO2 Laser is used to address deeper wrinkles, skin tightening and dyschromia (alteration of the skin colour). Only one treatment, under anaesthesia, is required, and there is some downtime involved post treatment.  CO2 Laser can also be used in a "fractionated" fashion, with less power but faster healing.
Dr. Arianayagam will discuss the best choice for you at your initial consultation.
The main side effects are skin redness, mild, temporary swelling and crusting.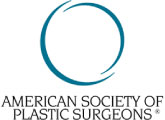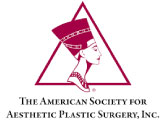 To schedule a private consultation with Dr Arianayagam please call the office or request an appointment online