Restore your tone with back liposuction from PCLS, an effective body contouring procedure with minimal downtime.
Many of our plastic surgery procedures work to help people who struggle with specific areas of fat such as on the flanks (on the back above the waist), the bra strap areas, the "love handles" (at the waist) and the "saddle bags" (at the upper outer part of the thigh) and the posterior part of the thigh and buttock.
This situation can cause people to be uncomfortable in clothing or self-conscious about their bodies. The expert team at PCLS can help rectify this via the simple and safe back liposuction procedure which can change your aesthetic by firming and toning your body.
The benefits of upper and lower back liposuction
Feel more comfortable in your clothes without having to worry about overhanging fat
Back liposuction can help you feel more comfortable in a swimsuit
A rise in confidence in your body aesthetic
The liposuction procedure offers specific reshaping and contouring
A less invasive cosmetic procedure with minimal downtime
Only requires a small incision site minimising the chances of scarring
Is back fat lipo right for me?
If you are looking to sculpt and tone your body shape as your healthy lifestyle doesn't seem to be helping you to reach your goals, back fat lipo may be able to help. This surgical technique will permanently remove any unwanted excess fat deposits, which when combined with an ongoing healthy diet and exercise routine, will maintain the new look of your upper and lower back areas.
The procedure is best suited to those who are healthy, both physically and mentally with a stable weight within 30% of their expected body fat percentage being maintained for at least six months.
If you have realistic expectations this procedure will be of benefit for those who:
Have a significant amount of fat around the abdomen, trunk/chest and thighs
Are at their ideal weight
Do not experience extreme fluctuations in weight or are overweight
Are not on any blood-thinning medication
Are a non- smoker
What is involved in the process for my procedure at PCLS?
Step 1
The first step is to book a consultation with Dr Arianayagam for evaluation of your situation and a discussion of your goals.
Step 2
This information along with your current health situation and any medications you may be taking will lead to a professional recommendation of which procedure best suits your needs.

Step 3
You will be given a detailed and customised plan, followed by a second consultation to ensure you are well informed and comfortable before deciding to go ahead with the procedure.
Step 4
You will undergo the procedure and experience your recovery supported by our expert team every step of the way.
Why is PCLS Coffs Harbour a good choice?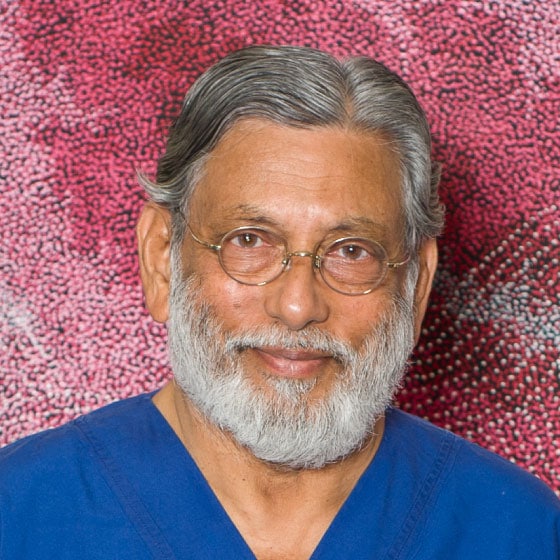 As an internationally trained Specialist Plastic Surgeon, Dr Chandran Arianayagam is extremely capable of performing a range of liposuction techniques. Liposuction is a standard procedure that Dr Arianayagam has performed successfully many times from his clinic in Coffs Harbour since January 1995.
His long career includes operating and observing in Australia, India, Canada, Malaysia, the United Kingdom and the United States, while also holding the following qualifications:
One of the reasons why PCLS Coffs Harbour is such a highly regarded clinic is Dr Arianayagam's focus on ensuring successful outcomes evidenced by the two standard consultations prior to treatment which is uncommon in the industry. This, combined with the team's outstanding levels of care, lead to truly positive life changes for all patients.
Frequently Asked Questions
One of the main benefits of this procedure is fast recovery times, with just some swelling and bruising expected. The results will be evident when the swelling goes down, often within a few weeks. It is your choice whether or not you want to take a week off work but will need to avoid strenuous exercise for roughly three weeks and use a compression garment supplied for 3 months.
Fat cells that have been removed during liposuction will not come back. It is important to note, however, that the remaining fat cells can get bigger if you put on weight. With this in mind, maintaining a healthy diet and lifestyle should see the results of your liposuction last indefinitely.
The results mean a smoother body contour and a more defined shape.
The specific cost will vary based on the work required, which is why an accurate quote will be provided after your personal assessment by the surgeon.
This procedure is very safe, with the most significant risk occurring when too much fat is taken. This will not be an issue at PCLS who are experts in this treatment, significantly lowering any risks. By choosing an experienced surgeon, your procedure is far safer. We will determine how much fat needs to be removed prior to treatment, ensuring high-levels of safety.
The information on the website is for general guidance only and cannot be used as a basis to make a surgical decision, an initial consultation with our surgeon is required to help patients make an informed decision before proceeding with any surgical procedure.
Where can you have a consultation for back liposuction?
Regional Clinics
Rockvale Cardiac Centre, 18 Rockvale Road, Armidale, NSW
Duke Street Medical Centre, 9 Duke Street, Grafton, NSW
Barton Lane Medical Practice, 121 Johnson Street, Tamworth, NSW
3 Highfields Circuit, Port Macquarie, NSW 2444
To make it easier for our patients, PCLS offer several locations, all of which feature staff with a high level of training that will be with you prior to your procedure, right through to your full recovery process.
Speak to us about your care plan via the following PCLS locations:
To schedule a private consultation with Dr Arianayagam please call the office or request an appointment online