What Can Breast Augmentation Do for You?
Breast augmentation surgery enhances the size and shape of your breasts using implants. As well as making your breasts larger and fuller, implants can also improve symmetry and overall appearance. It is one of the most commonly performed plastic surgery procedures in Australia, and there have been significant advances in recent years.
The breast enlargement surgery procedure has become easier than ever, achieving excellent results with minimal scarring and reduced downtime. We all want to look and feel our best, and breast augmentation helps to boost confidence when breast shape and size do not enhance our natural body shape.
If your breasts are underdeveloped or have lost volume after pregnancy, weight loss or aging, augmentation will make your breasts larger and fuller.
Breast implants can also be used to correct various breast developmental conditions or breast asymmetry.
Benefits of Breast Augmentation
Improved self-confidence with higher self-esteem due to being happier with your body as a whole after surgery
A more balanced figure as a larger chest-size can create the illusion of a smaller, slimmer waist
Ability to refresh the wardrobe with form-fitting tops and swimsuits
Improved posture for some patients
The benefits of breast augmentation procedure can be profound, however, you should discuss your goals during your consultation to ensure this is the right procedure for you.
Is Breast Augmentation Right For Me?
A breast augmentation can be done at any time after your breasts have fully developed. It may be suitable for you if:
You understand your reasons for considering this procedure as they will significantly determine your contentment with your results
You are not pregnant or nursing
You understand breast augmentations and the best treatment plan for you making sure you are ready to ask any questions you may need
You are prepared to undergo surgery as invasive surgery has risks involved that you'll need to consider
You feel comfortable and informed and have considered non-surgical options
You are ready for the commitment of the consultation, procedure, and downtime while also being prepared to be vigilant about your implants and any complications that may arise
You are in good health, a non-smoker, or planning to quit
Is There a Choice of Implants?
Silicone or Saline?
Silicone implants have a silicone outer shell and are then filled with silicone. Saline has the outer silicone shell but is filled with saline. Dr. Arianayagam recommends the use of cohesive smooth, round silicone gel implants. Most plastic surgeons and patients find that the silicone implants have a more natural feel, are less likely to ripple than saline implants, and with lower deflation rates. 
Saline implants were initially developed due to concerns about silicone migration following an implant rupture. These concerns are now allayed, with the development of newer, high cohesive silicone gel implants
Round or Biodimensional?
Breast implants come in different shapes to create different body contours. A bio-dimensional or "teardrop" shaped implant is textured and fuller in the lower half, creating a more natural shape. Round implants are more evenly shaped and tend to provide greater fullness in the upper breast.
However, with concerns raised over textured implants, only smooth round implants are used.
Profile?
Implants come in a range of profiles and sizes, referring to how much the implant projects forward from the chest. Dr. Arianayagam will help you to determine the size and profile that is most suitable for your body figure and chest and implant size.
Step 1
The first step when you are considering breast augmentation is a consultation with Dr. Arianayagam. It would be best if you frankly discuss your goals and expectations at this meeting. Bring in any pictures of breasts that you like and be ready to discuss your ideal breast size and shape.
Step 2
Dr. Arianayagam will ask you a variety of questions about your current health situation, medications, allergies, and any past medical treatments. He will carefully examine your breasts and take measurements. He will then discuss the options available and his recommendations.

Step 3
There will be a second consultation closer to the date of your surgery to make sure you are satisfied with the choices you have made and are comfortable to proceed with the surgery.
Step 4
Augmentation surgery is usually done under general anaesthetic at Coffs Harbour Day Surgery. The procedure takes about an hour, and you should expect to go home the same day. The surgery itself is quite straightforward.
The implant is inserted through a small incision under the breast. It is usually positioned under a large muscle on the front of the chest (subpectoral).

Step 5
You may feel "woozy" as the anaesthetic wears off. As you awake, you may start to feel soreness, swelling, or discomfort, but this is usually easily managed. You may also feel tired post-surgery. All of these symptoms are entirely normal and should only last for a short period. You will be given postoperative painkillers and antibiotics.
Immediately following surgery, you will have surgical dressings to support the breasts. In the second week, this is changed to a post-operative compression garment that must be worn for three months.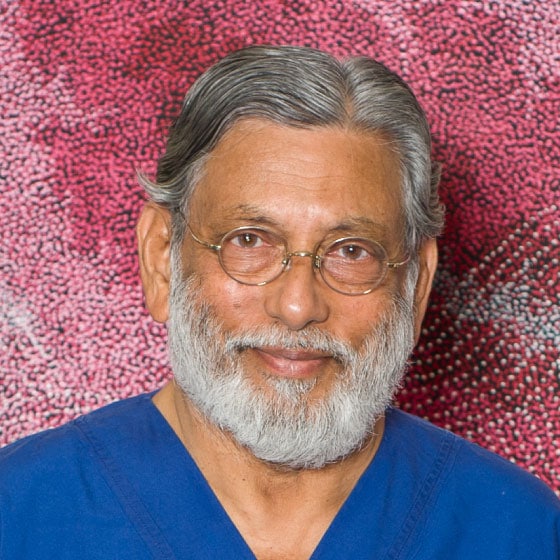 Your breast augmentation procedure is in the safe hands of an internationally trained Specialist Plastic Surgeon with Dr. Chandran Arianayagam. During his career, the doctor has performed many breast-focussed procedures from his clinic in Coffs Harbour since it opened in January, 1995. In conjunction with this, he has operated and observed all over the world, in Australia, India, Malaysia, Canada , the United Kingdom and the United States.
Dr. Chandran Arianayagam's qualifications include a  Bachelor of Surgery and a Bachelor of Medicine while also being a Fellow of the Royal College of Surgeons of Edinburgh. The doctor has been granted Specialist status in Plastic Surgery by the Minister for Health of the Commonwealth Government of Australia and is a Corresponding Member of the American Society of Plastic Surgeons and the American Society for Aesthetic Plastic Surgery.
From cosmetic and reconstructive surgery to laser and injection treatments, Dr. Arianayagam is an expert in many Plastic Surgery techniques. He places great importance on taking a detailed approach to ensure the complete comfort of all his patients. This includes plenty of discussions, adequate time and space and whatever else may be required to ensure all patients are comfortable with the decisions they make. With at least two consultations prior to treatment, all patients are well-informed about their chosen procedures.
Once you have made the decision to go ahead with the surgery and have chosen Dr. Arianayagam as your surgeon, you will also be offered the opportunity to speak to one of our patients who has the same procedure.
The whole team at PCLS Coffs Harbour are well-known for outstanding levels of in-patient and post-operative care. This not only ensures a high-quality of service, but also makes every procedure far less daunting. Nothing less than the best care from the initial steps through to a full recovery is accepted by Dr. Arianayagam and his team who are personally accessible throughout every patient journey.
Frequently Asked Questions
Any surgery will leave scars. But we make an enormous effort to make them as inconspicuous as possible, using fine stitches and positioning the incisions so the scars will be difficult to see once they fade.
The ability to breastfeed is only confirmed when breastfeeding is attempted. Breast augmentation does not interfere with the ability to breastfeed.
Breast implants do not last forever and may eventually need replacing. However, no plans are made unless there is a problem.
All implants have a slight risk of leaking. The chance of your implant leaking increases over time, and most implants that have been in place for 10 to 15 years will have some minor leakage. With high cohesive silicone gel implants, the leakage is usually minimal and not a problem.
There is a great deal of anxiety that breast implants may cause an increased incidence of CTD or breast cancer. A number of significant studies have now allayed these concerns, producing no evidence of increased risk of either disease with breast implants.
It is quite common for women in their 40s and 50s to undergo breast augmentation surgery and experience excellent results. In many cases, a typical age for a patient looking for this particular surgery is a woman in her 30s, especially post-children.
If you have been considering this operation, no matter your stage of life you are currently in, you should schedule a consultation to learn more about how it will apply to your situation and to find the best path toward achieving your chosen cosmetic goals. If not breast augmentation, you may be better suited to a different procedure that will still help to increase your confidence, looks, and happiness.
As with all surgical procedures, there will always be risks such as post-operative bleeding, allergic reactions, infection, deep vein thrombosis, and haemotoma.
There are also some risks and complications that are specific to breast augmentation including:
Capsular contracture
When an implant is placed in the breast, the body recognises it as a foreign substance and walls it off with a scar wall known as a "capsule." In most women, these capsules are soft or slightly firm.
In a small percentage of women, the capsule becomes thickened and firm, causing distortion of the breast shape and discomfort. Further surgery is needed to correct this condition.
Altered nipple sensation
Most women having implant surgery will experience no change in nipple sensation. However, approximately 10% of patients experience a temporary reduction or loss of nipple sensation.
Dynamic distortion
In extremely fit and strong women, the implants are placed above the muscles to avoid distortion due to muscle activity.
Pain around the implant
Some women feel pain from the implant or scar tissue, putting pressure on a nerve. You may be prescribed a program of exercise, stretching and massage, and possibly anti-inflammatory medicines.
Tissue Breakdown
Sometimes the tissue in the breast area doesn't heal properly because of pressure from the implant. This could happen because the network of vessels supplying blood to the tissue has been damaged during surgery or as a result of blood vessel damage from smoking or diabetes.
If this occurs, then the dead tissue will need to be removed, and the implant may also have to be removed.
Mammograms
Mammograms are to be avoided with breast implants as the examination is incomplete. An MRI (Magnetic Resonance Imaging) is used instead.
ALCL
Anaplastic Large Cell Lymphoma is a recently recognised problem after breast augmentation.
Worldwide, currently about 900 women have been diagnosed with a Lymphatic Malignancy.
This presents as pain and swelling in one breast, usually a few years after surgery. There is a collection of fluid around the implant.
This fluid is removed and sent for special tests. In most women, the results do not show anything to be concerned about and only symptomatic treatment is needed.
In an occasional patient, it may confirm ALCL and will require treatment. This problem has only been seen with textured implants.
In view of the small number of patients with the problem compared to the number of implants over the years and all over the world, it is considered a very small risk.
Dr Arinayagam, to reduce the risk further, since August 2018 only uses smooth, round implants.
Regional Clinics
Rockvale Cardiac Centre, 18 Rockvale Road, Armidale, NSW
Duke Street Medical Centre, 9 Duke Street, Grafton, NSW
Barton Lane Medical Practice, 121 Johnson Street, Tamworth, NSW
3 Highfields Circuit, Port Macquarie, NSW 2444
There are several locations offered by Dr. Arianayagam for the consultation on breast augmentation. The high-level of patient care discussed above is accessible at each one via a skilled and knowledgeable team, hand-picked by the doctor himself. The PCLS Coffs Harbour staff will ensure total care from the minute you walk through the doors to the end of your procedure and recovery process.
The PCLS team can book your consultation, coordinate a care plan, and ensure you have all the information you require to be completely prepared for your procedure.
In addition to all of this, they will stay in touch throughout your recovery process to ensure you have the follow-up care you need. The locations serviced by PCLS include:
To schedule a private consultation with Dr Arianayagam please call the office or request an appointment online