11 December 2013
Melanin, a pigment in the epidermis (superficial layer of skin) and collagen, a protein' building block ' in the dermis (deeper layer of skin) protect the skin from the harmful effects of ultraviolet light and give strength and tone to the skin.
With constant exposure and the wear and tear of daily living, skin "ages", showing up as thinner skin, loss of a bulk in subcutaneous (deep to skin) fat and muscle and resulting in drooping skin, affecting both appearance and function.
The eyes are first affected, with stretched and droopy skin (blepharochalasia), prominent pockets of fat, and often drooping of the upper eyelid (ptosis), causing difficulty in keeping the eyes open.
The face shows the same changes. With skin drooping, the natural grooves in the face become more prominent and reduction in the volume and "show" of the lips which then appear thin.
Due to skin thinning, the skin of the nose slides downwards, making the tip less prominent and showing the shape of the cartilages beneath the skin.
The neck is a major concern to many, with droopy skin, accumulation of fat and the presence of longitudinal bands, due to the midline separation of muscles.
The brow/forehead is also affected, again with drooping of skin and eyebrows.
SURGICAL CORRECTION
Modern surgical methods, used in the correction of the above problems, are more about restoration of function and appearance, rather than resection (removal) of skin and fat.
In most of the affected areas, the skin and deeper tissues droop downwards and correction is achieved by restoring deeper tissues to their original positions and draping skin over the restored deeper tissue, with minimal skin resection. This gives a very natural facial rejuvenation, compared to previous corrections where the emphasis was on skin-tightening alone.
The neck is slightly different in that it has a "corset" made up of the two Platysma muscles, which hold the contents of the neck in position. When these muscles come apart in the midline, their edges show up as longitudinal bands in the central neck. In a neck lift, this corset is restored (corset platysmoplasty), in addition to removal of fat and skin.
Corrective and restorative surgery is sometimes done in isolation, eg. eyelid surgery, but often in combination, eg. face and neck lift.
Surgery gives good results which lasts for many years.
For more information please contact me at info@pclscoffsharbour.com.au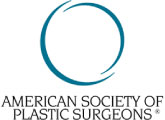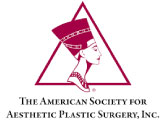 To schedule a private consultation with Dr Arianayagam please call the office or request an appointment online