22 July 2014
The eyes, "the windows to the soul", reflect emotions and are often the best features of the face.
Droopy Eyelids
Aging and its attendant problems and effects, causes slackness and a resultant drooping of eyelid skin. This is seen early in eyelid skin, due to its thinness, as well as the effects of gravity, and results in a puffy, droopy appearance. Those affected are aware of the problem and are not helped by frequent, solicitous remarks by many around them about the 'tired, lack of sleep' look and advice "to sleep and rest more".
The treatment
The emphasis of treatment is on restoration and a natural but bright eyed and fresh appearance. Upper lid surgery involves the removal of stretched skin and muscle and, when appropriate, the reduction of eyelid fat.
Lower eyelid surgery is focused more on surgically tightening the lid and improving skin quality with the use of a carbon dioxide laser. Excess fat is often removed thru a transconjunctival approach ( from within the eyelid ) and with no visible external scar.
Skin removal is hardly done, in order to avoid long-term problems with downward displacement of the eyelid.
The surgery is done under sedation and local anaesthesia ('twilight' anaesthesia) and is a day procedure. Recovery is rapid and involves mainly rest and cold compresses. The surgery is intrinsically safe and has very few risks involved.
For more information please contact me at info@pclscoffsharbour.com.au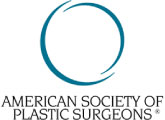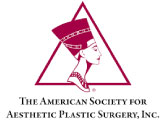 To schedule a private consultation with Dr Arianayagam please call the office or request an appointment online