1 June 2021
An unfortunate part of the ageing process is that our bodies will slow the production of collagen. This natural protein usually gives your skin youthful firmness and elasticity, but our skin becomes less capable of combating the effects of gravity over time. It pulls downward and, in turn, makes us look much older.
Luckily, there are some ways that we can combat this natural ageing effect at PCLS Coffs Harbour. We offer a variety of options, suited to various situations to help our patients achieve their aesthetic goals. Read on to learn all about our skin tightening treatment options, which may be best suited to your needs.
What is skin tightening?
Skin tightening usually targets areas like the face, neck, or body with heat energy to stimulate collagen and elastin production. This will improve your skin's texture and tone over time. The goal is to create a younger, refreshed aesthetic that boosts the confidence of the patient.
Can you actually tighten loose skin?
Yes! In fact, PCLS Coffs Harbour has an impressive success rate for their patients who take advantage of skin tightening methods. The goal is to turn back the clock, helping both men and women to feel more confident in their appearance with a youthful but natural look.
Types of skin tightening options
At PCLS Coffs Harbour, we offer a range of treatment options to restore a youthful look to your skin. The primary treatments are as follows:
Anti-Wrinkle injections work to stop contracting muscles, which effectively treats deep, central frown lines, cheek folds, and smile lines.
A high-intensity focus ultrasound (HIFU) treatment that can jump-start your skin repair. Using focused ultrasound energy, we can contract and tighten the skin while stimulating new collagen creation. This causes your skin to lift and tone over time, improving your look gradually.
Intense Pulse Light (IPL) rejuvenation of face and neck involves 4 treatments at 2 to 3 weekly intervals.
Carbon Dioxide Laser Skin rejuvenation of the face and hands in a single treatment which gives outstanding results.
Surgical procedures for skin tightening of the face and neck.
Book a consultation with our surgeon today to see which options will be best suited to your needs, including quick recovery treatments with little to no downtime.
What are the best treatment options for skin tightening?
The best options will depend on a range of factors, including your current situation and goals. As you can see, there are many ways to rectify sagging skin, including both surgical and non-invasive. While it is possible to try multiple treatments to decide which option works for your needs, a definitive answer on the best procedures for you will come via a consultation with our expert team.
We will assess the current state of your loose skin, skin laxity, and other factors during this appointment. From here we will provide you with a plan, be it laser treatments without surgery or a lifting technique to achieve your goals. We will also provide an in-depth, no-obligation quote to help you understand the cost associated with your cosmetic procedure.
What are the best non-surgical skin tightening options?
The best non-surgical options to tighten skin around the body often involve a laser treatment. These are popular due to their less invasive nature and lower requirement for downtime during your recovery. It is important to speak with our surgeon about these cosmetic options to ensure they will be suitable to rectify your level of sagging.
The Benefits of CO2 laser treatment
A popular option at PCLS Coffs Harbour is the CO2 laser which offers great results for facial rejuvenation and is an easy way to refresh the face to discover a younger aesthetic. Performed as a day procedure, the process only takes around one hour under general anaesthesia.
If your skin experiences issues such as general sun damage, age spots, and fine lines, this may be a solution for you. The laser is also suitable for treating lesions in delicate locations, helping high-risk individuals avoid multiple surgeries.
The reversal of solar damage and ageing skin requires the repair or replacement of the basal cells to rejuvenate the epidermis, producing new collagen and elastin to restore the tone of the skin by creating neo collagen formation in the superficial and mid dermis while also being capable of the proliferation of elastin fibres and a diminution of glycosaminoglycans.
How much does Skin Tightening Treatment cost?
Due to the variety of treatments on offer and the different requirements of each patient, a consultation with our team will be required to determine your exact cost. Our team will provide a no-obligation quote after your assessment that will detail the price relevant to your needs.
Working with Dr Arianayagam to turn back the clock
Dr Arianayagam is an internationally trained Specialist Plastic Surgeon with a range of qualifications that make him a trusted source for skin treatments, in particular, those involving the CO2 laser. Dr Arianayagam and his patient care team ensure that all patients are completely looked after for every procedure, keeping you thoroughly informed throughout the whole process.
With consultations available in Coffs Harbour, Tamworth, Armidale, Grafton, and Port Macquarie, it's easy for everyone to have access to these life-changing services. Book a consultation today and let's get to work on a refreshed you.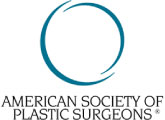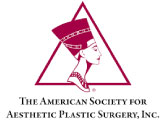 To schedule a private consultation with Dr Arianayagam please call the office or request an appointment online