6 September 2013
Includes
The correction of asymmetry
The enlargement of the small breast
The reduction of the large breast
The lift of the sagging breast
Breast Asymmetry is usually a birth defect, but sometimes a result of surgical removal of breast tissue.
Correction is by adding volume to the smaller breast or by removing volume in the larger breast.
Breast Enlargement is augmentation of breast volume , usually by using an implant.
Of the implants available, the rough surfaced, high cohesive gel implant made by Allergan, and used in my practice, is easily the safest and best implant.
It does cost more than most other implants, but what price safety?
Breast Reduction to reduce the size of the breast, is a very popular operation due to the very significant improvement in symptoms / problems after the surgery.
Large breasts, besides limiting brassiere and clothes choice and interfering with physical activity, also cause great pain and discomfort to the back, neck and shoulders, due to the "drag" of the weight of the breast and reduction surgery fixes all of the above problems!
There are a number of methods of breast reduction, but there is no doubt that the method that gives the best result is the vertical method, initially championed by Lassus in the 70s, popularised by Lejour in the 90s, and demystified and simplified for even better outcomes by Hall- Findlay in the last 10 years and more.
This method gives a very good breast shape and projection and with long-lasting results due to the breast segments being stitched together and the skin only used to cover and drape the breast, unlike most other methods, where the skin envelope is used to shape the breast, resulting in improvements which are short lived.
The Sagging or Ptotic breast is also corrected with many methods, mostly with poor outcomes, again due to the skin envelope being used to shape and lift the breast.
The best outcome is with the vertical approach, as in reduction surgery.
The late Dr. John Bostwick of Emory University, Atlanta Georgia, Professor Madeline Lejour of the University of Brussels and Dr. Elizabeth Hall-Findlay of Banff in Alberta Canada, are three leading contributers in breast surgery, experts in reduction and ptosis correction, with the latter two specialising in the vertical method.
I have spent time with all three of them, giving me the opportunity to learn from them.
For more information please contact me at info@pclscoffsharbour.com.au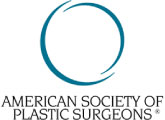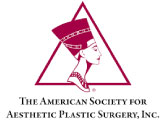 To schedule a private consultation with Dr Arianayagam please call the office or request an appointment online