25 January 2017
The Latest Cutting Edge Nonsurgical Technologies Available at the Plastic Cosmetic Laser Surgery in Coffs Harbour
The Cosjet Nd:YAG laser for removal of pigment, including melasma and tattoos
The HIRONIC high-intensity focused ultrasound ( HIFU ) for skin-tightening in the face, neck and body.
The UltraFormer 3 for CryoLypoLysis which involves non-invasive cooling of fat cells to induce fat breakdown in the treatment of stubborn fat deposits
The Pentagon Grand CO2 Laser with fractional and cutting modes. Besides using for facial-rejuvenation,  the Pentagon Grand comes with  specialised vaginal probes for  vaginal rejuvenation to assist in the treatment of premenopausal and menopausal  vaginal atrophy.
Belkyra (Deoxycholic Acid) injections for safe and permanent removal of the "double chin".
For more details on the above technologies, please contact:
Phone:   02 6651 5611                                                                     Email:  info@pclscoffsharbour.com.au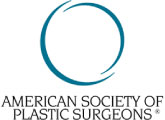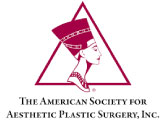 To schedule a private consultation with Dr Arianayagam please call the office or request an appointment online