17 October 2016
Cryolipolysis – Non Surgical Fat Removal
Cryolipolysis is the most innovative, safe, non-surgical body contouring treatment available today.  It is used to target those annoying bumps and bulges of stubborn fat.  Clinical studies have shown that this revolutionary technology is an effective means of targeting and freezing away unwanted isolated areas of fat within your body, such as Love Handles, Tummy, Back Rolls, Arms and Knees.
What is Cryolipolysis?
Cryolipolysis is the non-invasive controlled cooling of adipose tissue (Fat Cells) to induce lipolysis (breaking down) without causing damage to other surrounding tissues.  The result over time is a noticeable, natural-looking reduction in fat.
How does Cryolipolysis work?
Cryolipolysis is based on the principle that fat cells are more vulnerable to energy extraction (cooling) than surrounding tissues.  A non-invasive applicator is attached to the targeted procedure area to extract energy from the underlying fat tissue, while protecting the skin, nerves, muscles and other tissue.  The cooled fat cells undergo apoptosis (controlled cell death) and are gradually eliminated, reducing the thickness of the fat layer.
Permanent results after the slimming treatment
Noticeable changes are often seen as soon as three weeks after treatment.  Results will continue to improve over the following four months.
For more information please contact me at info@pclscoffsharbour.com.au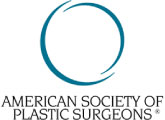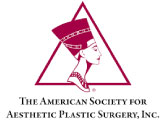 To schedule a private consultation with Dr Arianayagam please call the office or request an appointment online