Cryolipolysis, commonly referred to as fat freezing, is a non-surgical alternative used to permanently reduce specific areas of fat.

How can it help?
Cryolipolysis is a non-surgical alternative to liposuction that is most appropriate for the removal of limited, discrete fat bulges.
If you have love handles around the waist, a "turkey roll" at your neck, bulges around your bra line, thighs or hips, this is a non-invasive, safe option to remove these targeted fat deposits, eliminating them for good!

Consultation
The first step when you are considering Cryolipolysis is a consultation with Dr. Arianayagam. You are encouraged to ask questions. It is important that you understand the treatment options and the results you can expect to achieve.
Dr. Arianayagam will recommend a treatment plan following consultation, and you will be booked in for the agreed treatments.

Procedure
The procedure is completely non-surgical and will be conducted in Dr. Arianayagam's rooms using the world leading Ultraformer 3.
Depending on the area to be treated, a session will last between 40 and 60 minutes. A special vacuumed applicator is placed on the area of fat, lowering the temperature of that area. In the first few minutes, as the cooling begins, you will feel pressure and intense cold. This sensation will dissipate as the area becomes numb.
Changes will not be noticeable immediately. The initial change will start to be seen as soon as three weeks after treatment and your results will continue to improve over the next four months.

Recovery
Cryolipolysis involves no downtime. You should be able to return to normal activities immediately after treatment.
Frequently Asked Questions
Cryolipolysis works on the principle that fat cells are more vulnerable to cooling than surrounding tissues. Using the state of the art Ultraformer 3, a localized area of fat tissue is treated with controlled cooling, which causes apoptosis (controlled cell death) of the subcutaneous fat deposits without damaging the overlying skin.
Once the fat cells die they will slowly break down, be transported through the lymphatic system to the liver and processed naturally out of the body.
Once the treated fat cells are gone, they are gone for good.
Transient local redness, bruising and skin numbness may be experienced at the site of the treatment. This is quite common and will subside within a month. There are no serious, long lasting side effects to this treatment.
Paradoxical Adipose Hyperplasia is a rare complication of Cryolipolysis, where due to unintended stimulation of fat cells, there is an increase of fat in the treated area, usually noted after about 3 – 4 months of the treatment.
Fortunately, this can be corrected with treatment, usually Liposuction.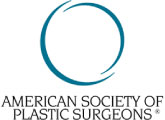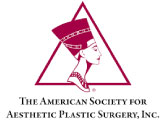 To schedule a private consultation with Dr Arianayagam please call the office or request an appointment online