13 May 2019
The results of breast augmentation and the safety of the implants used has been on a steep climb for the last 20 years, with the development of high cohesive gel for the filling of implants.
In addition, the further development of textured surfaces and the "teardrop" or bio dimensional shapes for these implants have further improved the outcomes.
The textured surface allows tissue ingrowth from the body capsule around the implant into the surface of the implant which allows for good positioning and fixation of the implant.
In addition, the high cohesive nature of the silicone gel used adds great safety as the implant does not migrate even if there is a rupture of the textured capsule around the gel.
However, there are some recent events which are causing a re-think on the choice of implants.
First seen in 1997, over the last 5 to 7 years, there have been patients who have noted swelling and pain in the breasts, or from one side, about 6 to 7 years after breast augmentation.
The use of ultrasound examination shows the presence of a collection of fluid (seroma) at the base of the implant.
Further examination of this collection with immunohistochemistry has showed the presence of CD30, leading to a diagnosis of BIA – ALCL (Breast Implant Associated – Anaplastic Large Cell Lymphoma).
Recent figures show about 790 women who have presented with this problem.
A very distinctive feature in these women is that almost all patients have had textured implants.
While there is a good availability of smooth surfaced implants, these do not work for the bio dimensional shape as the smooth implants do not get fixed to tissue.
As a result, in the interests of patient safety, I have stopped the use of textured implants and instead use only high cohesive smooth surfaced round gel implants.
Before and after 8 months
Before and after 18 months
Before and after 3 years and 3 months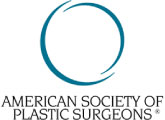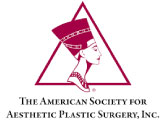 To schedule a private consultation with Dr Arianayagam please call the office or request an appointment online